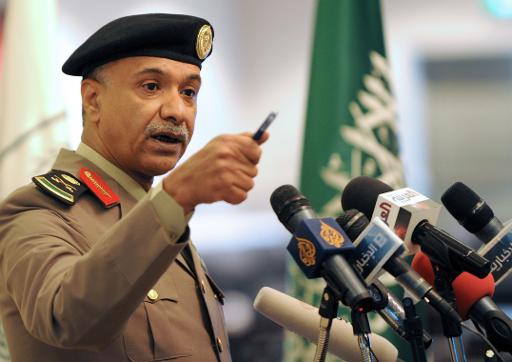 Last updated: 30 December, 2013
Saudi warns against illegal fundraising for Syrian refugees
The Saudi interior ministry on Monday warned citizens against falling for unauthorised fundraising campaigns, saying some of those claiming to raise money for Syrian refugees are in fact donating to "suspicious" groups.
Security authorities have orders to "arrest those who raise funds without having permits," ministry spokesman General Mansur al-Turki said in a statement carried by SPA state news agency.
He urged "caution" in dealing with unauthorised campaigns, warning that funds "might reach suspicious parties", without giving further details, or that such campaigns could be mere scams.
He said Saudi Arabia "pays special attention" to Syrian refugees through a national campaign to raise aid, headed by the Saudi Red Crescent.
Islamist extremists fighting the regime of Syrian President Bashar al-Assad are suspected of receiving funds from Gulf countries.
Saudi Arabia is a key backer of opposition groups in Syria.
The uprising that descended into a civil war after it began with peaceful protests in March 2011 has killed 126,000 people, and displaced millions more both within the country and across its borders.