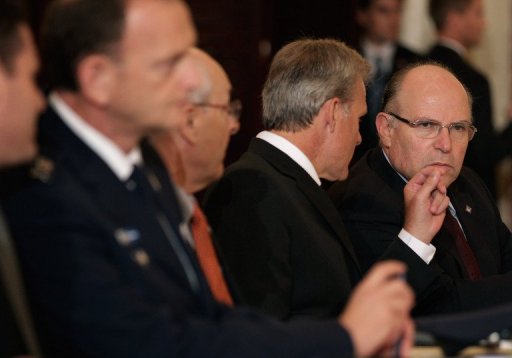 Last updated: 18 May, 2011
Israel PM's ex-advisor leaked secrets
The former director of Israel's national security council, Uzi Arad, left his office in March after admitting he had leaked secret information to the press, Israeli media reported on Wednesday.
Arad, previously a key advisor to Prime Minister Benjamin Netanyahu, stepped down in March making no mention of the leak, but was actually leaving his post after an investigation revealed he had leaked information to an Israeli reporter.
There were few details about what information Arad reportedly leaked, though the Ynet news site said it dealt with a meeting between Netanyahu and Russian President Dmitry Medvedev on weapons sales.
The Haaretz daily said Netanyahu's office ordered an investigation into the summer 2010 leaks, and some of his closest advisors underwent polygraph tests.
Arad reportedly passed an initial test, but subsequent inquiry by Israel's domestic security service Shin Bet concluded he was the source of the leak, which he later admitted.
Israel's Justice Department decided not to pursue charges because the leak was apparently accidental, the newspaper reported.
Haaretz said Netanyahu then ordered Arad to leave office, though other Israeli media outlets said he stepped down of his own accord after having his security clearance rescinded in response to the leak.
Arad was replaced by former general Yaakov Amidror, a conservative who opposed Israel's 2005 unilateral withdrawal from the Gaza Strip and has called in recent years for the reoccupation of entire areas of the coastal enclave.
The National Security Council, created in 1999, includes 20 advisers from various backgrounds who are charged with drafting reports on potential government security policy. It lacks any decision-making power.