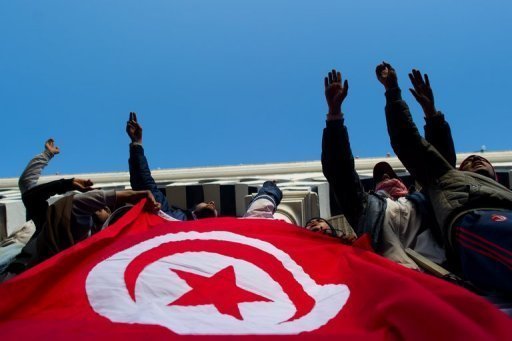 Last updated: 18 May, 2011
Tunisian capital curfew lifted
An overnight curfew imposed on the Tunisian capital this month after several days of unrest has been lifted, the interior ministry announced Wednesday.
The curfew imposed on May 7 was scrapped after "an improvement in the security situation in Tunis and its suburbs and to protect the economic interests of citizens", it said in a statement.
The curfew initially ran from 9:00 pm to 5:00 am and the government said it was intended to curb "violence and pillaging" after youths, some armed with knives, chains and Molotov cocktails, attacked police posts.
It was eased this past weekend to run from midnight to 4:00 am.
Tunisia has been struggling to overcome unrest in the wake of the ouster of authoritarian president Zine el Abidine Ben Ali in January after weeks of protests.
Some of the recent unrest has been linked to protests against the transitional government.
Announcing the lifting of the curfew, the ministry also urged people "to remain vigilant and help the internal security forces and national army … to contribute to the preservation of the security of the country".
The curfew was heavily criticised as it meant people were unable to benefit from the nighttime cool as temperatures soar in the north African country.
Merchants complained they were unable to transport goods overnight when necessary, and weddings also had to be postponed.