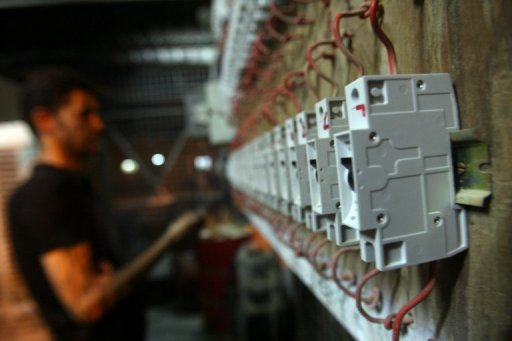 Last updated: 7 August, 2011
Iraq PM moves to fire minister over power deals
Iraqi Prime Minister Nuri al-Maliki has ordered that his electricity minister be fired for approving $1.7 billion in allegedly improper contracts, officials said on Sunday.
The dismissal of Raad Shallal al-Ani comes little more than a year after the previous electricity minister resigned amid protests over poor electricity provision.
Iraq is attempting to tackle chronic power shortages that leave residents with just a few hours of national grid electricity per day.
It was not immediately clear, however, whether the dismissal would need the approval of parliament, or whether Maliki had approved a pre-existing resignation letter from Ani in order to fire him.
The dismissal also has political implications for the Shiite prime minister's government, as Ani is a member of the Sunni-backed Iraqiya party, a key coalition partner in his national unity cabinet.
"Maliki has called for the electricity minister to be fired," an aide to the premier said on condition of anonymity. "But only the parliament can dismiss him, the prime minister can only call for him to be fired."
The aide said Ani was being dismissed over the signing of two contracts last month with Canadian firm Capgent and Germany's MBH to expand power provision in Iraq, where national grid electricity averages only around six hours per day during the scorching summer in most major cities.
"The two contracts are both fake, and he is responsible for signing them," the aide said.
A parliamentary official, however, said Ani was being dismissed for not following cabinet guidelines on signing power contracts, as the two companies did not meet Iraqi criteria to be defined as suppliers.
The official, who did not want to be named, also said Maliki signed a resignation letter presented to him by Ani in the past, thereby freeing him of the need to seek MPs' approval for the firing.
"Ani already presented his resignation to Maliki, but Maliki did not sign it until now," said the official.
A spokesman for the electricity ministry said it had not received any order from either the prime minister's office or parliament for Ani to be dismissed. He did not respond to requests for comment over the legality of the contracts.
Iraq suffers from acute power shortages, with production and imports totalling 7,000 megawatts, and demand twice as high.
Residents must attempt to cope with a scorching summer with just a handful of hours of national grid electricity to power their air conditioners and fridges.