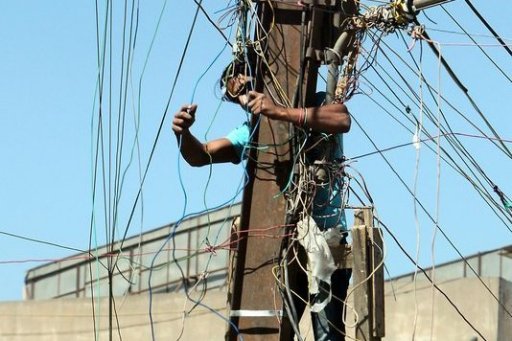 Last updated: 10 October, 2011
Iraq names new electricity minister
Iraq named a new electricity minister Monday after the previous minister was fired over the summer for approving allegedly improper contracts, a lawmaker said.
"Parliament voted by majority to nominate Abdulkarim Aftan as electricity minister," Faiza al-Obeidi, an MP with the Iraqiya list that proposed him for the position, said.
"The majority of the political blocs welcomed the fact that Aftan took the position, which gives hope that he will succeed at managing the ministry."
Cabinet general secretary Ali al-Alaak told AFP on Monday that Aftan had submitted a plan to address Iraq's chronic power shortages to Prime Minister Nuri al-Maliki and Hussein al-Shahristani, the deputy prime minister charged with energy issues.
"According to the plan, or vision, he has, it seems good," Alaak said.
Aftan, a 50-year-old chemical engineer by training, replaces Raad Shallal al-Ani, who was dismissed by Maliki in August for signing off on $1.7 billion in allegedly improper contracts.
Ani's dismissal came little more than a year after his predecessor resigned amid protests over poor power provision.
Iraq is attempting to tackle chronic power shortages that leave residents with just a few hours of national grid electricity per day. Production and imports total around 7,000 megawatts, but demand is twice as high.