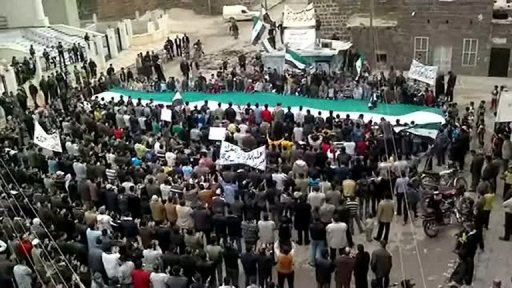 Last updated: 30 November, 2011
Syrian forces fight rebels in south
Armed rebels fighting to overthrow Syrian President Bashar al-Assad clashed Wednesday with security forces in the flashpoint southern province of Daraa, a rights group reported.
"Violent clashes erupted between security forces and groups of (army) deserters" in the provincial protest hub of Dael, the Syrian Observatory for Human Rights said in a statement received in Nicosia.
Electricity and telephone lines had been cut off in the area, said the statement which quoted a witness as saying the clashes were triggered by the arrival in the town by at least 30 armoured personnel carriers.
At least two government vehicles were destroyed in the fighting, according to the witness cited by the Britain-based Observatory.
UN-appointed investigators released a report on Tuesday that accused Assad's regime of crimes against humanity.
In an attempt to end the bloodshed, the Arab League has slapped Syria with economic sanctions that include a ban on transactions with its government and central bank, and a freeze on its assets in Arab countries.
According to UN figures released in early November, more than 3,500 people have been killed in the Syrian unrest since mid-March.