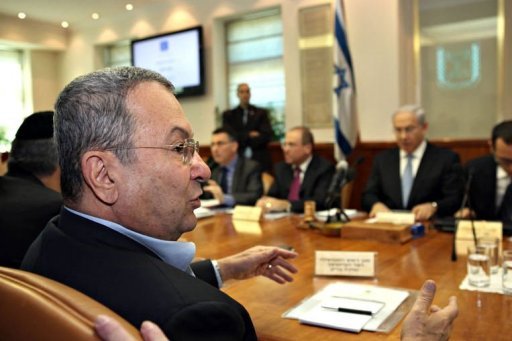 Last updated: 11 December, 2011
Barak: Assad downfall would be a blessing
Syrian President Bashar al-Assad is doomed and his exit is a "blessing" for the Middle East, Israeli Defence Minister Ehud Barak was quoted as saying here Sunday.
"A downfall of Assad would be a blessing for the Middle East," Barak was quoted as saying by the Austria Press Agency (APA) at an event in Vienna.
"The Assad family is doomed and no one knows what will happen afterwards."
A statement issued by the Israeli defence ministry quoted him as saying: "We have been witness in the past few days to battles between those loyal to the Assad family and rebel forces.
"This is the continuation of the decline of the Assad family which will lead in the end to the end of its rule. We cannot tell what will happen … In any event it will be a blow to the Iran-Hezbollah axis."
UN Human Rights Commissioner Navi Pillay has said more than 4,000 people have been killed in a government crackdown on dissent in Syria since an anti-regime protest movement broke out in March.
In the latest bloodshed, 10 civilians were killed across Syria on Sunday, including two children in the city of Homs, the Syrian Observatory for Human Rights reported.