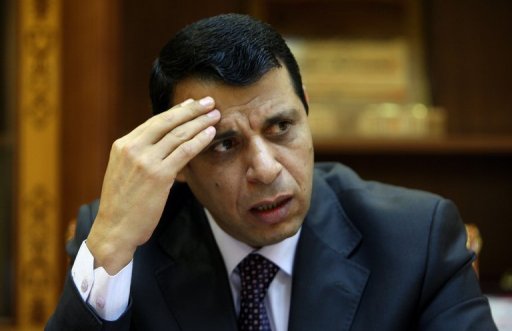 Last updated: 9 January, 2012
Jordan seizes assets of ex-Palestinian security chief
Jordan has ordered the seizure of the assets of former Palestinian security chief Mohammed Dahlan who is under investigation for corruption and murder in the West Bank, a judicial official said on Monday.
"Jordan's seizure of Dahlan's fixed and liquid assets came after a Palestinian Authority request, in line with a bilateral judicial cooperation agreement," the official, who did not want to be named, told AFP, without elaborating.
The government-owned Al-Rai daily quoted a source at Jordan Central Bank on Monday as saying that the seizure on Sunday also included assets belonging to Dahlan's brother and another person.
The newspaper said the decision was taken in light of the ongoing corruption investigation into the former strongman's affairs.
Last June, Dahlan was expelled from the ruling body of Palestinian president Mahmud Abbas's Fatah party over allegations of financial corruption and murder.
But he cannot be tried until his parliamentary immunity is lifted by the Palestinian Legislative Council, which has not been functioning since 2007 due to a long-running dispute between Fatah and Hamas who are now trying to patch up their differences.
Dahlan, who once held the internal security portfolio and was head of Gaza's powerful security forces, was formerly a leading figure within the secular Fatah movement which controls the Palestinian Authority.
But he fell from grace in June 2007 after the humiliating rout of his forces by Hamas fighters during days of fierce street battles in Gaza, which saw the Islamist faction expel Fatah forces from the territory.
Two years later, he returned to the political stage when he was elected to the Fatah Central Committee, the party's ruling body.
But in December 2010, he was suspended from the committee which said it had set up a commission of inquiry to examine his finances and claims he tried to set up a personal militia.