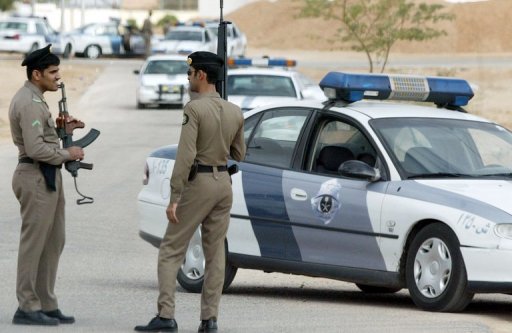 Last updated: 1 April, 2012
Saudi arrests 681 alleged drug smugglers in four months
Saudi Arabia has arrested 681 people over the past four months allegedly involved in the trafficking of drugs worth around $460 million, an interior ministry spokesman said on Sunday.
"Security services arrested 681 suspects, among them 96 Saudis and 585 from 33 other nationalities, who have been involved in crimes related to smuggling, receiving, transferring and promoting drugs," General Mansur Turki told reporters.
The value of the drugs, which include heroin, cocaine, hashish, and narcotic pills, amounted to 1.724 million riyals ($460 million), said Turki.
Authorities also found more than 4.4 million dollars with the people arrested.
The Saudi government regularly seizes large amounts of drugs and foils smuggling attempts especially of captagon stimulant pills.
Last week, the authorities reportedly foiled an attempt to smuggle 1.5 million captagon pills across the kingdom's northern border with Jordan.
Captagon is classified by the UN Office on Drugs and Crime as an "amphetamine type stimulant" and usually blends amphetamine, caffeine and other substances.
It is particularly popular in Gulf and other Middle Eastern countries. The ultra-conservative kingdom applies the death penalty for drug trafficking, as well as for rape, murder, apostasy and armed robbery.
On March 13, the kingdom executed a Syrian accused of smuggling 169,000 illegal pills.
Rights group Amnesty International said the kingdom executed 79 people in 2011.
According to an AFP tally based on official reports, 13 people have been executed in Saudi Arabia since the beginning of the year.