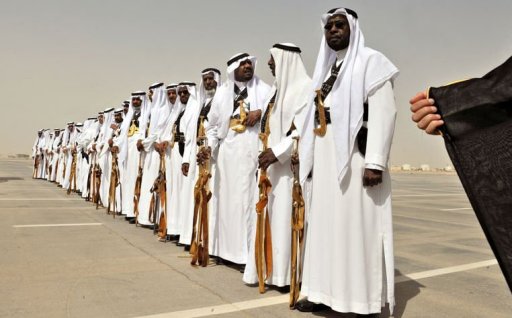 Last updated: 15 May, 2012
Iran says Saudi-Bahrain union plan deepens crisis
Iran warned on Tuesday that Riyadh's plans to form a union with Manama would deepen the crisis in Bahrain, a day after Saudi Arabia told Tehran to keep out of its relations with the tiny Gulf kingdom.
"Any kind of foreign intervention or non-normative plans without respecting people's vote will only deepen the already existing wounds," foreign ministry spokesman Ramin Mehmanparast said in a statement carried by Iranian media.
"The solution to the crisis in Bahrain is in response to the legitimate demands of the people and is fulfilling them," he added, repeating Tehran's stance on the situation in the Gulf Arab state.
Iran "believes that the real power of the regional nations emanates from (governments) enjoying their peoples' backing," the spokesman added.
Saudi Foreign Minister Prince Saud al-Faisal said on Monday that "Iran has nothing to do with what happens between the two countries, even if it develops into a unity."
The prince was speaking at the end of a Gulf Cooperation Council summit at which leaders discussed plans to turn the bloc into a union, starting with Saudi Arabia and Bahrain.
Iranian MPs have condemned the planned union between the two Gulf countries.
"Bahraini and Saudi rulers must understand that this unwise decision will only strengthen the Bahraini people's resolve against the forces of occupation," they said in a letter, referring to Saudi military support for Manama.
In response, Prince Saud said that the "Iranian threat is not accepted.
"Iran has nothing to do with what happens between the two countries, even if it develops into a unity," he told reporters at the end of the summit in Riyadh.
In Bahrain, meanwhile, an aide to King Hamad said the GCC leaders would hold an extraordinary summit before the end of the year to sign an accord.
Nabil al-Himr, quoted by the BNA state news agency said the meeting would be held in Riyadh before the annual summit in December.
Himr said union was well on its way and that the mechanisms to carry it out were now being studies.
He said the project had the "total support of Bahrain, Saudi Arabia and Qatar," while "Kuwait and the United Arab Emirates had expressed reservations on certain points that are now being sorted out."
However, he said Oman "has total reservations" about a union.
Saudi-led Gulf forces rolled into Sunni-ruled Bahrain in March 2011 to boost the kingdom's security forces which a day later crushed month-old, Shiite-dominated protests.
Shiite-dominated Iran has repeatedly voiced support for the protests in Shiite-majority Bahrain and strongly condemned the deployment of Saudi-led forces.
The GCC was formed in 1981 as the Sunni-dominated monarchies of the Gulf aimed to bolster security after the 1979 Islamic revolution in Iran that was followed by an eight-year war between Baghdad and Tehran.