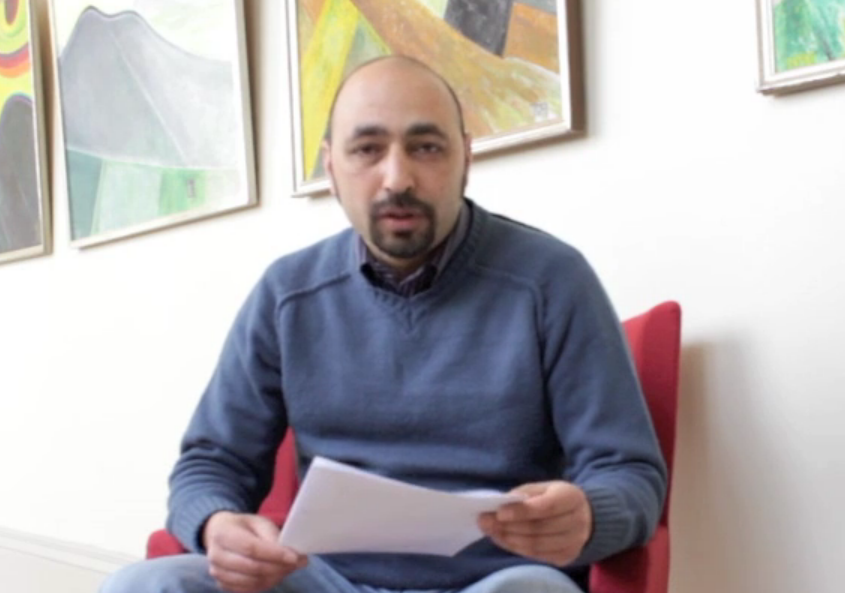 Last updated: 22 May, 2012
Video of Hisham Bustani reading from his book The Perception of Meaning
Your Middle East met up with Jordanian author and activist Hisham Bustani at the Arab Uprisings Conference hosted by Lund University and Jadaliyya.
The gathering brought together a wide range of individuals from different walks of life; bloggers who were key players in the protest movements, academics from both the 'West' and the Middle East, activists from Syria and Jordan to Gaza and Tunisia, as well as artists and musicians showcasing their work as part of the discussions.
Mr. Bustani is the author of three collections of short-fiction; Of Love and Death, The Monotonous Chaos of Existence and The Perception of Meaning. He has received a great deal of attention, perhaps primarily because of his bold language that experiments on the boundaries of narration, poetry and prose. In 2009, the German review Inamo named Hisham Bustani as one of the most influential emerging Arab writers.
In the video clip above, Mr. Bustani reads an excerpt from a moving story in his latest book The Perception of Meaning.