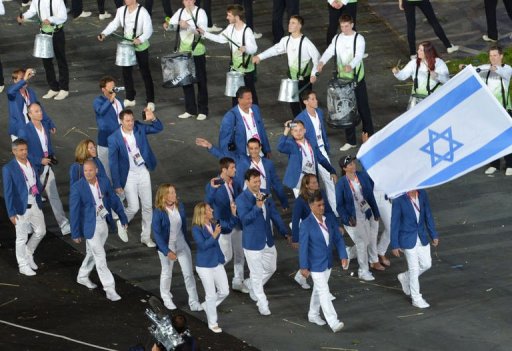 Last updated: 27 July, 2012
Israelis sport black handkerchiefs at ceremony
Israeli athletes marched at the Olympic Games opening ceremony on Friday with black handkerchiefs in their pockets to mark the 40th anniversary of the 1972 Munich Olympic massacre.
The gesture came after International Olympic Committee president Jacques Rogge had refused pleas to stage a minute's silence in memory of the 11 victims of the killings carried out 40 years ago by Palestinian militants.
Rogge had said that making such a gesture during the ceremony would politicize the event.
However, he did hold an impromptu minute's silence when he toured the Athletes' Village on Monday.