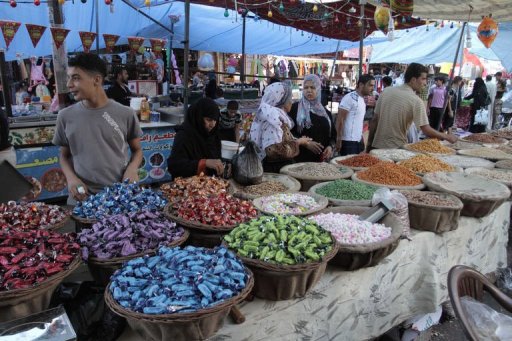 Last updated: 17 August, 2012
Hundreds hold Quds Day rally in Gaza
Hundreds of Palestinians held a protest in the Gaza Strip Friday against Israel and its hold over Jerusalem on the annual Iranian-inspired Quds (Jerusalem) Day.
"We are committed to the right of return and to liberation of prisoners and resistance against the occupation as long as it is on our land," Rabah Mohanna, a leader of the leftist Popular Front for the Liberation of Palestine, told the demonstrators.
"Jerusalem is not going to be restored by absurd negotiations," he said at the rally, held west of Gaza City.
Israel, which occupied Arab east Jerusalem during the 1967 Six-Day War and later annexed it, claims both halves of the city to be its "eternal and indivisible capital."
But the Palestinians want the eastern sector as capital of their promised state and fiercely oppose any Israeli attempt to extend sovereignty.
Quds Day demonstrations, held on the last Friday of the Muslim holy month of Ramadan, were established after Iran's 1979 Islamic revolution in support of the Palestinian cause and an end to the Jewish state.