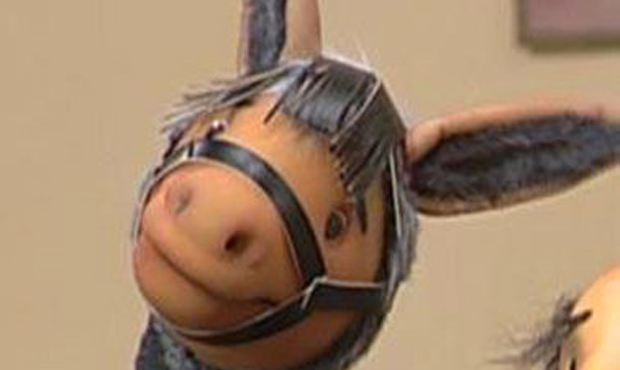 Last updated: 29 August, 2012
News about Iranian puppet show being censored incorrect
Reports circled on Tuesday about Iran's decision to ban a popular puppet character from reappearing on screen on suspicion of promoting mistrain and bad behaviour. Comments from the program's producer suggests that these reports were incorrect. Iran state TV officials have resumed the program and none of the characters will be removed, Head of kids section of IRIB TV2 Ali Zarean told ISNA news agency on Wednesday.
The original story:

Popular donkey puppet "Jigar" which played a part in a comical show broadcast on Iranian state television for the new Iranian calendar year will not be screened any more, Iran's cultural heritage news agency reported Monday.
By using slang expressions that became prevalent among Iranians, Jigar became well-known earlier this year. The puppet's "bad behaviour" has compelled chief monitors at Iran's state TV to censor scenes that he was in. For instance, there was no sign of Jigar when the show was rebroadcast recently on the Jam-e Jam and Namaiesh channels.
Jigar played the role of a rural donkey joining another puppet called Kolah-Ghermezi, who is also famous for his idioms. "Jigar" means "liver" in Persian and many citizens now use the word for referring to their beloved ones.
The producer of the show said he hasn't been informed of the issue. Many Iranian actors and broadcasters have been prohibited from appearing on TV in recent years, but puppets have up until now avoided the censors.
The puppet's companion Kolah-Ghermezi is a character in a recently released movie which is expected to become this year's biggest blockbuster in Iran.