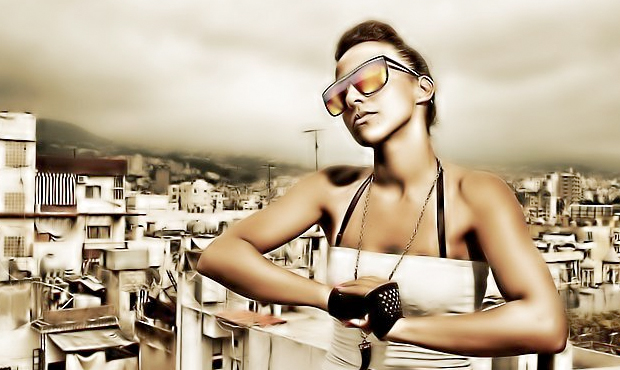 Last updated: 4 September, 2012
5 great Arab hip-hop artists
Shannon Farhoud, co-director of two documentaries on Arab hip-hop – Broken Records and Lyrics Revolt – picks five of her favorite Arab hip-hop acts right now.
Omar Offendum
Syrian American who has been on the hip-hop scene for years and has a brilliant way of representing the fusion of East and West. Most recently he has made music about the situation in Syria.
Khaled M
Grew up in the United States but is of Libyan decent, his music is loud and strong about the Middle East. His history and family struggles with the Ghadafi regime is a heartbreaking story that shows in his music.
El Général
One of the catalysts to hip-hop in the Arab Spring. Hamada Ben Amor got jailed for his music last year, in which he attacked the President and the Government of Tunisia. He was then named one of Times' 100 Most Influential people.
Malikah
One of the first Arab female hip-hop artists, she has been vocal about Lebanon and the struggles of a woman in the region. Malikah, who is this Lebanese-Algerian, has rapped in different languages and represents the region as a whole.
Rush (Karim Essa)
One of the first rappers in Egypt, he helped encourage thousands of young Egyptians to grab a pen and pad and start writing. He was in Tahrir along with many other artists performing.