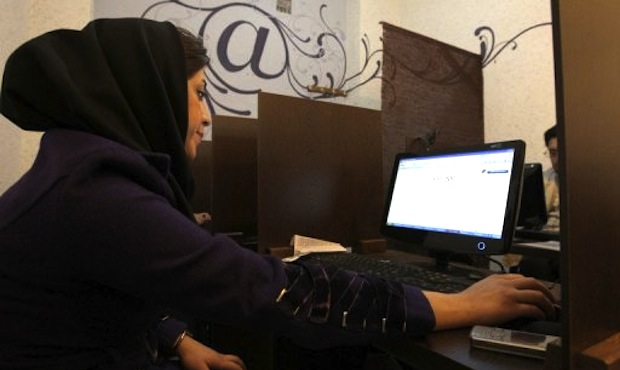 Last updated: 23 September, 2012
Iranians can no longer access Google and Gmail
Access to Google and Gmail was blocked in Iran on Sunday evening, Your Middle East's Tehran correspondent reports.
Abdolsamad Khoram Abadi, who is in charge of controlling Iranians' access to the Internet, confirmed the report to Iran Labour News Agency, saying the measure was taken due to frequent appeals made by the people.
He said it was a response to an anti-Islam movie, mocking the prophet Mohammed, which was uploaded on YouTube recently and provoked anger throughout the Muslim world. Mr. Khoram Abadi said the Google website would be filtered until further notice.
Gmail is used by many Iranian businessmen to communicate and exchange documents with foreign companies. Iran's economy is suffering under Western sanctions that have cut oil exports and made trade more difficult. Iranian authorities previously and temporarily cut access to Google and Gmail in February, ahead of March parliamentary elections.
Google's popular YouTube video-sharing site has been continually censored since mid-2009, following protests and opposition claims of vote fraud in the wake of elections that returned President Mahmoud Ahmadinejad to power.
Other social networking sites, such as Facebook and Twitter, are also routinely blocked. Many Iranians still access these sites with the help of special software, VPN (virtual private network).
Iranian authorities have previously announced plans to introduce a National Internet; essentially a form of internal Internet that would limit ordinary Iranians to a network that only allows access to "halal" online content.
Despite fears by Iranians that the new intranet would supplant the Internet, Mohammad Soleimani, a lawmaker heading a parliamentary communication committee, was quoted last week by the ISNA news agency as saying that "the establishment of the 'National Internet' will not cut access to the Internet."
He added: "Cutting access to the Internet is not possible at all, because it would amount to imposing sanctions on ourselves, which would not be logical. However, the filtering will remain in place."