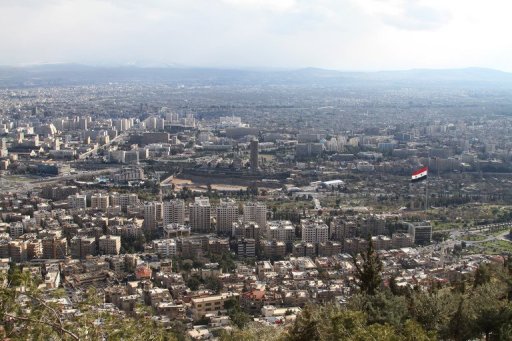 Last updated: 7 October, 2012
One dead in car bomb near Damascus police headquarters, SANA reports
A policeman was killed in a car bomb attack on the the police headquarters in the Syrian capital on Sunday, the official news agency SANA said.
"A martyr fell in the terrorist attack," said SANA, shortly after state television reported the car bombing on Khaled bin al-Walid Avenue.
The agency said a bomb exploded in a vehicle in the car park of the police headquarters, killing the policeman and damaging the building.
Witnesses told AFP the blast was followed by heavy gunfire, while the Syrian Observatory for Human Rights reported casualties without giving a breakdown.
Jihadist groups claimed responsibility for a September 26 bomb attack on armed forces headquarters in Damascus that the authorities said killed four guards.