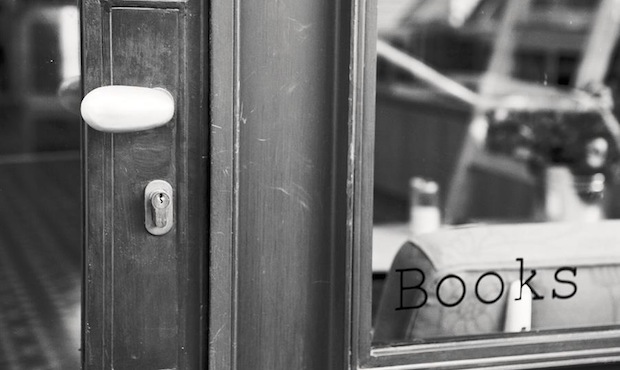 Last updated: 17 October, 2012
In multilingual Beirut, publishing houses overlook English readers
While Arabic is the official language in Lebanon, many Lebanese pride themselves on being fluent in French and English. Yet, Beirut's thriving book industry is neglecting domestic authors writing in English.
It is rumored that the first printing press in the Middle East was established at the Convent of Saint Anthony in Quzhaya back in 1610. Although it can't be stated as fact, it is likely to be true considering Beirut's bustling publishing houses.
These publishing houses, however, are mostly Arabic-oriented. According to the Syndicate of Publishers Union in Lebanon, there are two hundred active publishers in Beirut. From these, only two large ones print books exclusively in English. That is about twelve English books per house each year, a miniscule percentage of the country's annual book production.
The outcome? International publishers win big on Lebanese tales. London-based Bloomsbury claims right to the recent bestseller De Niro's Game by Lebanese author Rawi Hage. Hage was the eventual 2008 winner of the €100,000 International IMPAC Dublin Literary award – one of the industry's largest book award sum. Now, that's a seller.
Lebanese writers comfortable penning in English resort to one of three solid options. Like Hage, they may want to take a flight out West to submit their literary manuscripts for review. They would have to go on their own, seeing that literary agents are almost obsolete in Lebanese public society.
The second option is to head over to the nearest copy center and self-publish. In theory, the initiative seems simple and contract-free, but the printing costs are rarely matched. More so, these poorly-marketed books don't fare well beyond local Virgin Megastore and Antoine – where they are likely to be shrugged off in preference of the latest New York Times bestseller.
For a country that cringes in its incredibly low Internet speed, it has not stopped a few English writers from resorting to the third option: using their quota to post their writings on personal blogs. In such a scenario, their literature is much more likely to be read by international readers – but it still won't win them that Pulitzer.
On the other side of the coin, the English-language magazine industry is flourishing rapidly. Beirut-based culture magazine, Plastik*, has been spotted on racks in the likes of New York and Milan. On their Facebook page, they have dedicated an entire photo album titled "Plastik* Around the World". So far, the album boasts thirty submitted photos.
While local Arabic language authors can halfheartedly rely on their Word notepad for a career, English-language ones will have to keep it on the side. For such a strong book publishing industry, it is certainly doing a bad job in taking its bilingual citizens' contributions seriously.