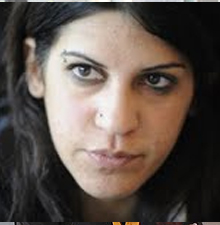 Last updated: 21 October, 2012
"Tunisians feel that the government has betrayed them. Their dreams and hopes have been stolen"
During the last months, social protests, denouncing the incompetence of the Tunisian transitional government, have proliferated and extended to several areas of the country. Different regions of Tunisia witnessed unrest as many Tunisians feel that the government has betrayed them. Their dreams and hopes have been stolen. Their sacrifices have been lost. However, the worst are their living conditions.
"Al Omrane" is one of those remote areas where people are protesting. A small village situated in the governorate of Sidi Bouzid. Six kilometers separate it from Menzel Bouzayene, the city where the first person was hit by a bullet and succumbed to his wounds, giving the city its first martyr during the Tunisian revolution in December 2010.
Three weeks ago, when I first heard about the security forces' raids and attacks on Al Omrane's inhabitants I thought it was a big village, with thousands of inhabitants. Nevertheless, once there I was bewildered when I discovered that it is just a mosque, a school, a grocery store and a few houses, or let me say a few shanties deprived of the basic facilities.
I decided to pay the inhabitants of Al Omrane a visit having found out about the arrest of many young men after organizing a protest movement to denounce the indifference of the government towards their plights. A government, which includes a political party that promised too much and even more, i.e. heaven, during the election campaign.
On September 27th 2012 hundreds of policemen were sent there to face protesting men and women of the village. The police did not hesitate to use tear gas thus asphyxiating the people and killing the cattle. Moreover they raided the shanties and terrorized the elderly and the children. They were cruel and violent and insulted the inhabitants rudely, men and women alike. The icing on the cake was the arrest of at least 30 young men.
To denounce these unfair arrests, many of the inhabitants of Al Omrane have started a hunger strike. The majority of the people participating are old people, including one couple, the parents of one of the detainees Salem Hidouri, who are more than 80 years old. They have been rushed to hospital several times due to the deterioration of their health, but they are insisting on carrying on their hunger strike.
Despite the protests, the trial of the detainees has been reported several times. One of the detainees' lawyers, Mr Kahled Aouinia, said that they have been savagely tortured during the arrest. Al Omrane inhabitants keep on protesting and occupied the main road of the village. On September 29th 2012 a general strike was organized in Sidi Bouzid.
Howbeit, the government remains indifferent. The loyal media is presenting the inhabitants of the village as savages paid by some opposition leaders to disturb the work of the government. But can we believe this when we see these photos?

"I am Jalloul Hidouri's son, free my father."

Women protesting and claiming the release of Al Omrane's detainees

Open hunger strike