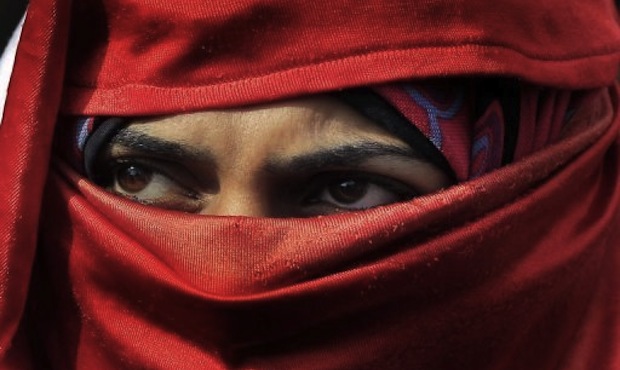 Last updated: 27 October, 2012
Creating an Egypt free of harassment
While it was not long ago that Egyptians were proud of the safety and dignity of their neighborhoods, sexual harassment in the country has now reached a crisis level. But an anonymous reporting service may be part of the solution to restore public safety for women and change the environment of tolerance for harassers.
"In 2004, I went through an experience where I got sexually harassed, and I got blamed for it. I then started collecting stories from friends, friends of friends, and complete strangers to see where the key problem was. Although it was difficult to openly talk about sexual harassment, they all had experiences of some form of verbal or physical harassment," comments Rebecca Chiao, founder of HarassMap, a system that reports sexual harassment via SMS.
She explained that some people attribute harassment to "foreignness", but then gives the example of Neveen, an Egyptian pregnant woman who got harassed by a man shouting explicit words at her from a BMW car. Many others saw the showing of hair as a reason, "but Yousra was a veiled woman; she was held against the wall and groped all over her body by ten year old boys," says Rebecca Chiao.
A study shows that 72% of women who were harassed were veiled. That's about the same as their percentage in the general population. Most of the harassment scandals that make it to the news happened to women that were wearing abayas – the long loose dresses, or the niqab – the garment that actually covers everything of a woman's body, including her face.
There was an ad that was circulated around 2007 (see picture 2 above) that said men (the flies) cannot be stopped, but the victims (the lollipops) can protect themselves by wearing veils. That, again, placed the blame directly on the victim, as if the problem of harassment would be solved if only the victim changed her behavior. Clearly, there was a need to change the official and public attitude, but nothing else was being done to tackle the problem and working on advocacy wasn't really changing anything.
In 2009, Rebecca Chiao heard of the open-source free mapping software, Ushahidi, and frontline SMS, which make it possible for anyone to send a report by mobile phone or online. The report then gets published on the map anonymously. Finding it too good of an opportunity to not take advantage of, Rebecca, along with a team of four co-founders, started HarassMap as an independent organization.
The anonymous reporting system safely documents harassment, ending isolation and giving voice to those who would hesitate to speak. Each report receives an auto-response with how to get help: lawyers, counseling or self defense classes from NGOs. However, it is noteworthy that through the follow-up process, women prefer to not make use of such available legal or psychological help.
HarassMap also aims to eliminate the stereotype related to harassment, such as beliefs that it only happens in cities, in dark alleys, to unveiled women, to foreigners, or even to girls.
The reports aren't only from upper class areas like Heliopolis or the American University in Cairo, but can also come from lower class neighborhoods, even slums.
You can zoom in on the map and see the number of reports highlighted in red. By clicking on the specific location, you can read the reports that were anonymously submitted by the different victims. In December, they are planning to introduce "safe-zones" as green areas on the map.
People thought that women were just making a fuss out of nothing, or that they were just overly-complaining about being called "beautiful" or "sweet". But the shocking reports that often appear at the website aren't all about getting inappropriate looks or catcalls, but also include taxi drivers masturbating while having female passengers, or street-goers showing their sexual organs to women.
The 500+ (male and female) volunteers have the task of addressing people in their own neighborhoods who have a presence on the street, like kiosk-owners or police officers who just "stand there" in public squares or main streets, doormen, or men who spend their time helping people park their cars over the street.
These people somehow have "control" over the atmosphere in the street. They can set what is acceptable and what is not. For example, if there's a fight, they'd probably interfere to stop it. Such bystanders represent the "chivalrous" or protective side of the Egyptian street.
They help raise awareness of the issue, by discussing it openly, and providing counter-arguments to the common replies, such as, "it's the way the women dress". They finally ask these bystanders to be watchful, and to take action against such incidents, instead of ignoring them, thus building a community that is uncomfortable for harassers to act the way they do.
"Back in the 80's or 90s's", says Rebecca Chiao, "people did do something about it. If they saw someone harassing a lady, they'd chase him down and shave his hair as a sign of shame."
Regarding the future for plans for HarassMap, she says that "NGOs from fifteen governorates in rural areas have requested outreach; they want HarassMap there too. We don't want HarassMap to be just a website with red dots all over it. Although our team is not the most skilled, we're trying our best to increase our social media visibility, and we're trying to develop a user-friendly mobile phone application."
"The street should not tolerate sexual harassment anymore."