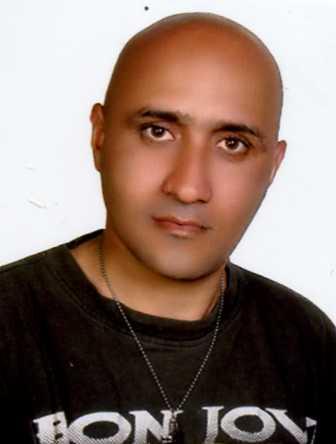 Last updated: 8 November, 2012
Iranian blogger Satar Beheshti dies in jail from feared torture
Tuesday saw another tragedy among journalists and bloggers in Iran. Satar Beheshti, a blogger critical of the regime, who was arrested about a week ago is feared to have died under torture in jail.
Beheshti, 35, lived in a town near the poor southern part of Tehran. Although his political activities are not known, there are reports that he was arrested during the student uprising in July 1999. Based on some accounts he also had some cooperation with human rights websites abroad.
But the most important and only reasonable explanation for his arrest was his activities as a blogger. In the last post on his blog, Critics, Viva Iran he wrote about threats he had received:
"Yesterday they threated me saying tell your mother she has to wear black dress for your funeral soon, you have to shut your mouth or you will die anonymously, but I don't give up, I just write what ever I see and think."
Seemingly aware that the authorities may soon come for him, he wrote in his last line: "we are not scared…we came to this way and we will continue until you kill us or until we destroy your cage of injustice and become free."
Beheshti was arrested on October 30 by the Cyber Police, a new department responsible for cyber offences called FATA. According to his mother, three armed policemen came to their home, arrested Satar and took his computers and some other things. When she cried and asked where they were taking him, they shouted that they would inform her soon.
And they did; on Tuesday they called the family and asked them to come and collect his body from Kahrizak, the notorious prison where many protesters were held after the election protests in 2009. At least 10 young protesters died there, many reportedly tortured and sexually abused.
When the family went there, the security officers refused to hand over the body to them. Neither were they allowed to take a last look at the body. Only one relative was allowed to witness Beheshti's burial and they were told that no funeral would be tolerated.
No answers were given regarding the cause of death, but according to some witnesses who sent their observations from ward 305 in the notorious Evin prison, where Beheshti was kept for one night, he was brutally tortured and all of his body was wounded or broken.
Iran has one of the biggest populations of bloggers in the world, but many of the most famous bloggers have been arrested, killed or fled the country. Omid Mir Sayafi died on March 18, 2009 in Evin prison, with no official explanation given for his death. Many other journalists, bloggers and activists have also died without any reason in jail in recent years including Hoda Saber, a nationalist-religious activist who was also a journalist.
In the social media and on other websites, a large number of Iranians have expressed horror over the fate of Satar Behesti. Even a conservative website related to Mohsen Rezai, one of the 2009 presidential candidates who is close to Ayatollah Khamenei, reported on it and asked for an investigation.
A sentence widely repeated in social media: Satar martyred for freedom of expression and his murderer is the Fata Police.
Omid Habibinia is an Iranian journalist and media researcher, and the co-founder of the International Association of Independent Iranian Journalists. He most recently wrote Iranian journalists – tears and hope.