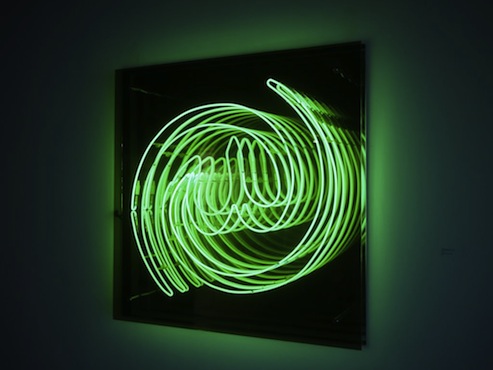 Last updated: 12 November, 2012
"Artists will not be seen as Middle Eastern or Iranian, but merely just Artists"
Our fascination for Middle Eastern art is a never-ending story. We spoke to Ruba Asfahani, a specialist in Contemporary Arab and Iranian art and Art Director at ARTSPACE, about current trends.
Your Middle East: What kind of interest have you seen in Middle Eastern art lately? Has there been a resurgence in this market since the outburst of the Arab uprisings?
Ruba Asfahani: Having worked at Sotheby's on the Arab and Iranian auctions for almost four years and now at ARTSPACE, it is easy for me to say that the interest in Middle East and Iranian art has been growing exponentially since the first auction took place back in 2001 at Sotheby's at the end of their Islamic Art sale. The older generation of collectors who have been patrons of the Arab art scene have always encouraged the artists through their buying but with the addition of more galleries opening and art fairs taking place in the region, it has now captivated the young generation of collectors as well as the international collectors. The Arab Spring did not actually bring a resurgence to the art scene but in fact changed the artists oeuvres and tastes of the collectors may have been pushed because of the subjects of their works. If anything, the Arab spring brought attention to new artists and to new collectors who had never bought art from this region.
YME: What are people from the region most interested in?
RA: It's impossible to give one interest from people in the region because as with most continents, it varies from collector to collector. In the Middle East, there is a long tradition of all arts from carpet making in Iran to ceramics in Turkey, painting in Lebanon and sculpture in Egypt. There is no one real main interest because collectors, as with the West, buy across the board or to whatever is in their own interest. More and more, we are seeing lots of different types of museums opening up, similar to the West, which is allowing larger collections of differing subjects to be displayed and showcased to a wider audience. We now in the Middle East have museums just for contemporary art, sculpture, ceramics, Islamic artefacts, photography, etc. This is no different to anywhere else in the world.
YME: Is there somehow a barrier between a western audience/art buyers and Middle Eastern art?
RA: I think there used to be a barrier not because of the style of art but because of the lack of exposure the artists had outside of their own countries. For example, the "modern" artists from Lebanon, Syria and Egypt can be found in collections of Europeans and Americans because the artists used to travel and Western collectors also used to travel and meet these artists and purchase their work. During my time at Sotheby's, I was never surprised when someone would email out of the blue and say that they lived in New York and they had a painting by Fateh Moudarres or Saliba Douaihy and they had no idea he was so famous for example. The barriers are slowly being removed for the younger artists who have the opportunity to travel and also with galleries like ARTSPACE London who specifically bring in artists from abroad who have never shown in London. It's important both for the gallery and the artist. Bringing these artists into a Western audience and allowing them the chance to find new collectors is most important for their careers. Soon, inshallah, we will find that the artists will not be seen as Middle Eastern or Iranian, but merely just Artists. Artists in their own right, whose work can be found in many different collections in many different locations across the world!
For more info about ARTSPACE exhibitions in both London and Dubai, check out their website here.