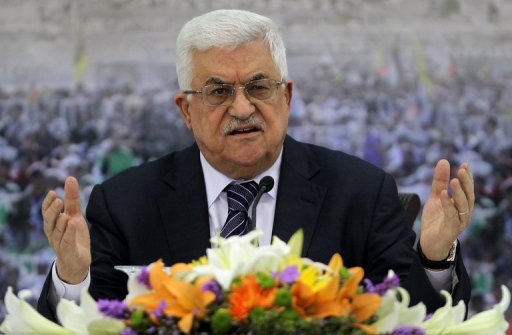 Last updated: 22 November, 2012
Abbas hails Gaza premier's "victory" in phonecall
Palestinian president Mahmud Abbas spoke by telephone on Thursday with Gaza's Hamas premier Ismail Haniya and congratulated him on his "victory," a Hamas statement said.
"In a telephone conversation, president Abu Mazen (Abbas) congratulated prime minister Ismail Haniya of Hamas on his victory and offered condolences for the martyrs," a statement from the Gazan leader's office said.
Official Palestinian new agency Wafa said: "The president received a phone call from brother Haniya who informed him of the situation in Gaza after the ceasefire.
"The president saluted (the Palestinian) steadfastness in face of the aggression and stressed the importance of reaching a ceasefire and sparing Gaza the scourge of war," Wafa said, adding: "The president supports the efforts to strengthen national unity."
In addition, Haniya and two other senior Hamas officials — Ahmed Bahar and Mohammed al-Hindi — expressed their "support for the national drive for observer status from the UN on November 29," Wafa said.