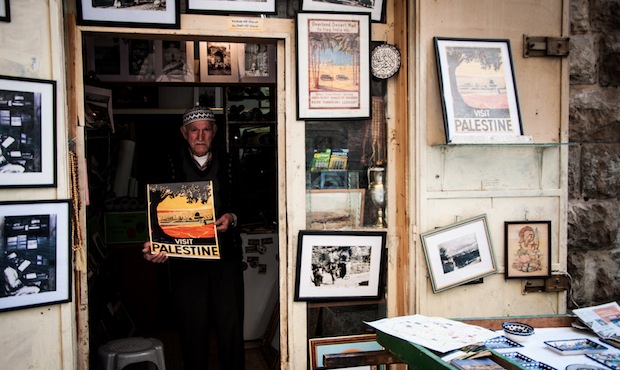 Last updated: 25 November, 2012
Kira Walker has travelled the Middle East for the better part of two years. A visit to Jerusalem stirred a lot of thoughts about places visited, Israeli society and her own biases.
Jerusalem. My decision to visit was impulsive, made at the last minute, and I knew before arriving I would want to stay longer than I was able. Given my time constraints and preference for slow travel, I explored little outside the Old City and its surroundings. The early spring sun was warm but the air remained cold. After half a year in Iran, Egypt and Jordan, life in Israel felt unsettlingly calm, orderly, and normal. It felt 'Western', but it did not feel like home. The absence of the chaos and vivacity I had grown to love elsewhere in the Middle East left me homesick for places I did not belong to. Places that were not my home, but came to feel so.
When I was mistaken for being Israeli I was pleased because that meant I was blending in, that in a way I was invisible. For the traveler, the disguise of the local allows you an intimate glance into your surroundings not always possible when wearing the garish clothes of the outsider. When my identity was not mistaken, I still felt invisible. The humbling hospitality bestowed on visitors to Iran, Egypt, Jordan and Palestine seemed largely absent in Israel.
In my wanderings I frequently saw young girls in the mandatory military service with hair and makeup perfectly arranged; rifles in tow. Where am I? Is there anywhere else like this? Rifles in shops, rifles on buses, rifles on the street. Rifles slung over the shoulders of soldiers dancing at the Western Wall on Shabbat. They were an omnipresent reminder that the peace I felt as I walked the streets of Jerusalem was fragile.
I spent the previous winter in Iran and though the ties that bound me to it were strong as ever, I opened myself up to this new place, these new people. But was my bias still at play on a subconscious level? How did my previous experiences influence my time in Israel? How did my history shape my dealings with Israelis? The underlying motivation of traveling here was to see the other side firsthand, to challenge my biases. To bear witness to both sides of the story is to understand it that much more.
Iran and Israel. First I was there, then I was here.