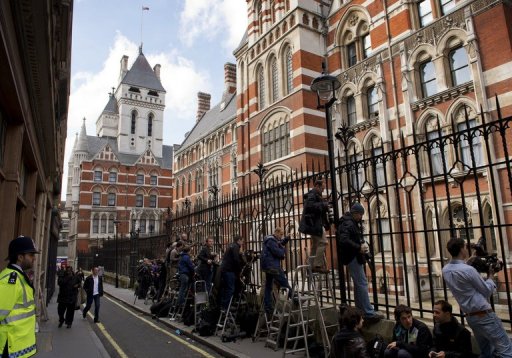 Last updated: 27 November, 2012
British judges refuse to extradite Iranian ex-diplomat to US
A former Iranian ambassador on Tuesday won his court battle against extradition from Britain to the United States for allegedly conspiring to smuggle arms to Iran.
Nosratollah Tajik, Iran's former ambassador to Jordan, is wanted by Washington over claims that he conspired to export US night-vision equipment to Iran without a licence.
The 59-year-old was arrested in 2006 after agents from the US Department of Homeland Security pretended to be co-conspirators in a sting operation.
The extradition process has been held up over fears that sending Tajik to the US could exacerbate diplomatic British-Iranian relations and create a "real threat" to staff at the British embassy in Tehran.
The two countries have had a tense relationship since Iran's 1979 revolution, and the embassy was stormed in November last year by protesters angry at British sanctions against Iran.
At the High Court in London, judge Alan Moses said that Tajik would avoid extradition because Washington had failed to justify delays in the long-running case.
British and US authorities now have 14 days to lodge an appeal in Britain's highest court, the Supreme Court.
Tajik, who entered academia after his diplomatic career ended, is obliged to wear an electronic tag and submit to a night-time curfew at his west London flat.
He said after the ruling that the extradition bid was "politically motivated" and applauded the High Court judges for making "a brave decision".
He added that he had effectively been "a hostage" for the last six years and that his health had suffered as a result of the legal battle.
Tajik's lawyer Karen Todner said the delays in the extradition process had been "unjustified and unexplained".
"The Home Secretary was concerned about the effect on UK/Iranian diplomatic relations should the extradition of Mr Tajik take place and requested the US government to review if it wished to proceed," she said.
"It took the US government two years and eight months to respond to this request with no explanation for the delay.
"The court held that the delay, combined with the deteriorating effect this passage of time has had on Mr Tajik's mental and physical wellbeing, was unacceptable."