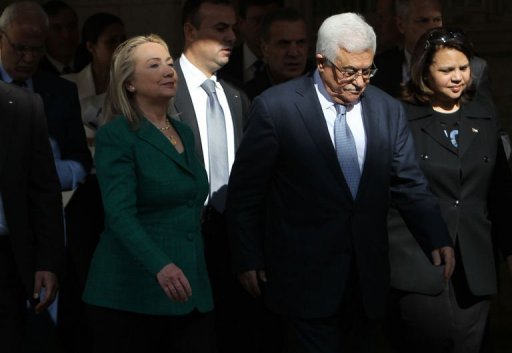 Last updated: 27 November, 2012
Clinton sued over Palestinian aid
US Secretary of State Hillary Clinton and the State Department are being sued for allegedly allowing American aid money meant for the Palestinian Authority to be used by terror groups like Hamas.
The lawsuit was filed on Monday in Washington on behalf of 24 US citizens living in Israel by the Israel Law Center, a Tel Aviv-based legal group that specializes in fighting "terrorist organizations and the regimes that support them," according to its website.
The suit accuses the defendants of having "authorized, sanctioned, encouraged, and/or facilitated funding to the Palestinian Authority without imposing the controls and oversight mandated by federal statute," especially the Palestinian Anti-Terrorism Act of 2006.
This resulted in US taxpayers dollars ending up in the hands of terror groups like Hamas and the Popular Front for the Liberation of Palestine and other individuals and groups barred from federal funds, the lawsuit alleges.
The suit calls for the defendants, including Clinton, the US Agency for International Development (USAID) and the State Department, to be adjudged to have "violated federal statutes."
It also demands that all funds to the Palestinian Authority, the United Nations Relief and Works Agency for Palestine Refugees in the Near East (UNRWA) and other groups are stopped until the defendants "are ready and able to fully comply with federal prohibitions against support for terrorism."
State Department spokeswoman Victoria Nuland said she could not confirm that the lawsuit had been filed, adding that if it had it would be a matter for the Justice Department.