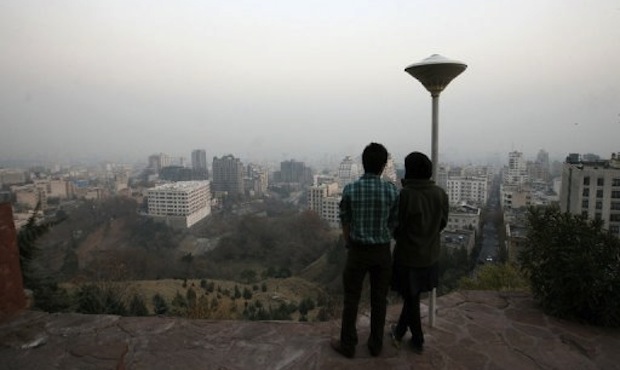 Last updated: 4 December, 2012
Tehranis recommended to leave the capital due to air pollution
Despite a two-day public holiday announcement, Tehran's air pollution remained at high levels on Tuesday, with Iran's health minister recommending residents to leave the Iranian capital.
"If Tehranis can leave the capital, it's better (for them) to leave Tehran in this weather condition," Iranian minister of health and medical education Marzieh Vahid-Dastjerdi said. She also said there has been a 30% increase in referrals to cardiac hospitals, and the number of general hospital referrals is up 15%.
Tehran's governor, Morteza Tamadon, who had announced a two-day public holiday for schools, universities and agencies of the capital, defended his measure on Tuesday and said there would have been a huge disaster otherwise. The capital's air condition has not reached an emergency level but the situation is not good, the semi-official Mehr news agency quoted him as saying.
The city's population of 12 million have got used to air pollution in the past few years. The pollution, which is taking a toll on cardiac and pulmonary patients, is sometimes linked to small particles of dust heading for Iran from the Arabian Peninsula. Other causes, experts say, include unclean and substandard gasoline consumed by hundreds of thousands of cars as well as polluting industries, particularly in the neighboring Alborz province.
On Wednesday, schools, agencies and administrative sectors, except hospitals and banks, are due to be closed in this populous province which is just 40 km away from Tehran. A public holiday has also been announced in Mashhad and Isfahan, which are the second and third largest Iranian cities respectively and some of the most populous zones in the Middle East. Schools and bureaus will close on Wednesday in these cities, affecting Iran's sanction-hit economy.
A deputy at Iran's environmental protection agency put the level of air pollution at a warning point, saying the average wind speed reaches three meters per second and the amount of hovering particles in the air now between 160 to 170 parts per million, he said. Meteorologists forecast that the current weather is to settle over the city till tomorrow night.
Iran has some of the most polluted cities in the world, including Ahwaz in the south which tops the World Health Origination's air pollution index.