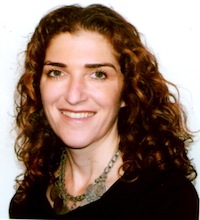 Last updated: 14 December, 2012
"A country should not want desperate neighbors. We should have shown some nobility and participated in the phrasing of the UN resolution"
"Rarely, has Israel been lonelier." The Economist
It is ironic that in our globalizing world with an increasing number of economic blocs, Israel has adopted a policy of isolationism. This policy has been highlighted in connection with the recent UN vote on November 29 to recognize Palestine as a non member state – the same date on which Israel gained the vote of recognition in the UN in 1948.
Why can't we be happy for our neighbors? Why can't we share with them the same joviality that we felt in 1948 when people erupted in cheer and danced in the streets? I was not alive then but I remember, through collective memory, the glee which overflowed in the streets of the young country as the UN vote count announced the birth of the state of Israel.
Why not be content that they are receiving their own sovereign country next to ours. It is inevitable, the global village knows and accepts the framework of two nation states. Yet we are not participating in the realization of this obvious historical development? There were a few protestors in Tel Aviv, obviously a minority, encouraging their governments to think again. Embrace the UN vote or at least not be a major public obstacle.
Why announce yet more building of settlements exactly on the same day in a locale which blocks the continuous stretch of land that will be Palestine? This defiant reaction from Netanyahu's administration announcing the decision to build in the E1 area slices the region which was reserved as it was supposed to connect Gaza with the West Bank.
This is not a routine settlement-construction announcement. Building in E1 would mean cutting off the Arab neighborhoods of East Jerusalem from the West Bank and undermining the prospects of a two-state solution along with it. Resolution of the conflict requires the emergence of a contiguous Palestinian state with the E1 zone as its sole north-south corridor. Construction in this area could ultimately result in the loss of Israel as a Jewish and democratic homeland.
A country should not want desperate neighbors. We should have shown some nobility and participated in the phrasing of the UN resolution and not lock ourselves out of the system. Why be dragged reluctantly like an incorrigible child to this inevitable situation by the international community? The diplomatic storm on Israel and the threats of European allies to retreat on trade agreements is not a situation that the Israeli government should be boasting about. The Israeli economy has been resilient to past economic crises and recent battles with proxy militaries in 2008. However, the apathy of some citizens to their neighbor's future will be dissipated once the economy is damaged or slowed down by such sanctions and regressive actions and or abolishing of trade agreements.
Former Prime Minister Ehud Olmert was vocal about this point at the GLOBES conference in December in Tel Aviv:
"This is a dangerous policy which will influence the economy…Israel cannot afford not to take allies and the international community into account and pretend it does not need anybody."
During my childhood in Israel, I recall envisioning the border as a tall wooden wall made of haphazard planks. This naive image has been replaced in my adulthood by the notorious separation wall. It is true that the wall is accredited to reducing terrorist acts and saving lives of innocent civilians. However, the wall also blinds Israelis of viewing their neighbors, oblivious of their situation and future. The wall gates in Israelis in a pseudo ghetto reducing interaction with their natural geographic neighborhood.
Likewise the Iron Dome presents a farce reality that now we do not need to reach out to immediate neighbors, creating a false temporary security in the air. The wall and "virtual ceiling" blinds the leadership and exempts them from creating peace policies.
In a recent visit to Israel, I spoke to my colleagues about how they passed the recent violence in Gaza and missile launches on Israeli cities. They entered a 'routine' of running to sheltered rooms when the sirens screeched, parked cars on side of road and found cover during siren raids, and stocked up on water bottles. They are awaiting a second round of violence to erupt but meanwhile continuing life. This is not a normal life for either side. This none-solutions mode is not responsible or leading to a prosperous future for the region.
Some of the folks I spoke to are spending more time abroad or seeking ways to emigrate to other countries. People who were in the center have transitioned to the right spectrum of the political map.
One cannot be lonely in today's world. The power of commerce and economic interdependence have become too important. Globalism and racism do not go hand in hand.
"Stop arguing about the past saying whom did what, make up your mind about the future," President Peres reprimanded at the GLOBES conference. He reminded us that government used to be strong when we were living off the land. But today government have to listen to their people and good will is stronger than power.
Former opposition leader Tzipi Livni also warned about disregarding the rest of the world.
"A country cannot afford to be isolationist in today's globalized century."