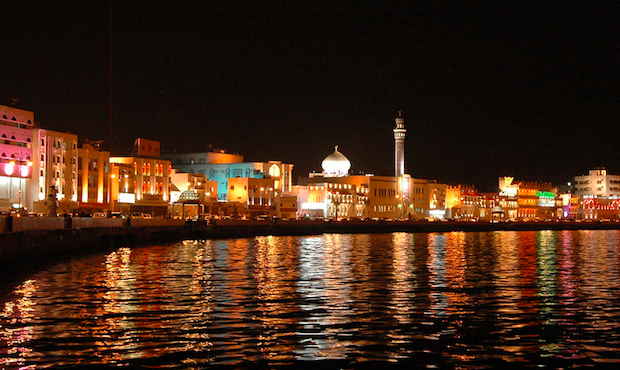 Last updated: 18 December, 2012
Oman's culinary industry sees boom in demand
Themed restaurants and new cuisines indicate changing tastes and attitudes within the Gulf country.
Muscat's burgeoning dining scene, a contrast from the city's previously mundane and limited culinary selection, is an expression of the Omani people's changing lifestyles, attitudes, and the influx of tourism.
Oman's hotel and restaurant industry is among the fastest growing sectors in the world according to the Oman Tourism Report. In the last year, several restaurants, international franchises and cafés have opened – among them two restaurants that have created a unique market for themed dining.
The Jungle and Love at First Bite are Oman's new – and only – themed eateries that along with other new dining venues are making the city a home to excellent restaurants offering a variety of cuisines and innovative ambiences.
The diverse structural developments sprouting across the city which includes shopping centers, flamboyant resorts, high-end residences, and restaurants is complimented by an internal trend amongst people that is reflected in their flaunted designer wears, luxury cars, turnouts in concerts and passion for new cuisine.
"The dining scene in Oman is changing. Gone are the days when people would only dine at food courts, people don't want mass marketing or mass service. There is a shift from the former idea of dining, people now want personalized service and attention to details," said Khalid Al Suwaid, the owner Love at first Bite.
"Secondly, there is a shift from American cuisine to multi-cuisine, from unhealthy to healthy. This year the majority of the restaurants that have opened are multi-cuisine, indicating that the city is undergoing a gradual change."
The heralding movement can be credited to an increase in salaries, use of social media and higher influx of foreign expatriates and tourists. There has been a consistent increase in peoples' salaries, with an average of 7.9 percent recorded last year.
"The regional change is because of a global change as well. Increase in purchasing power gives rise to trends and Oman is a trends market and so is the whole of Middle East," Khalid explained.
Concurrently, hospitality has become a lucrative business for entrepreneurs due to growing tourism. Aiming to reach 12 million tourists per year by 2020, Oman is the only Middle Eastern country to be highlighted by National Geographic's Traveler magazine as a 'Best of the World 2012' destination.
In 2002, the Oman Today Restaurant Awards, a platform that honors the top restaurants in Muscat, had less than 40 participants, whereas the 2012 event boasts nearly 100 outlets. The awards had nearly 370,000 public votes cast in just two months, an impressive indicator of the public's enthusiasm towards eateries.
"Of course," Khalid said when asked if Oman's hospitality business will flourish. "Oman is undergoing a boom, we have so many hotels and restaurants which are opening in Muscat and other cities. This prosperity and demand have emerged because of the increasing tourists in the country."
According to the Oxford Business Group, Oman's tourism industry and hospitality segment, is making notable progress with the rise in hypermarkets and billion-dollar hotel development projects and is expected to grow substantially under the government's long-term economic development plan.
Oman is not a place that boasts a great nightlife or parties, so people tend to entertain themselves with outdoor excursions, social gatherings, cinema, smoking shisha, and indulging in food which plausibly makes eateries an entertaining venue to unwind and one of the 'things to do' in town.
Nazneen Akbari is a media professional with work experience from BBC World Service in London and the CNN headquarters in Atlanta. Currently she is a freelance reporter for Thomson Reuters and programming executive for Fox International Channels. Nazneen writes regularly for Your Middle East and recently published a list on the 10 most influential people in the United Arab Emirates.