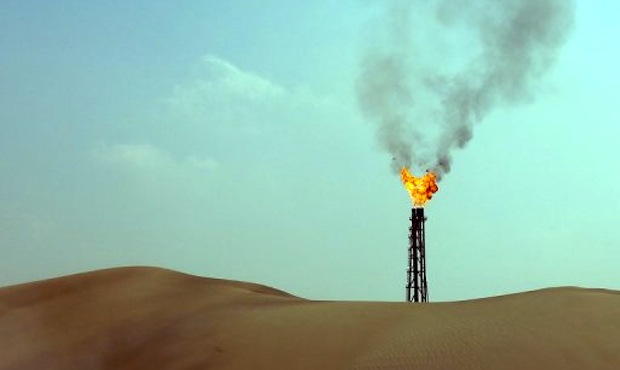 Last updated: 23 December, 2012
Transparency and oil: an Arab pipe dream?
Ten years ago, the global coalition Publish What You Pay helped to start a worldwide initiative to tackle corruption in the extractive industries. In the Middle East and North Africa, that is still a big challenge.
The Arab Spring once seemed like a neat term for the revolutions sweeping the MENA region. But it's now painfully clear that there is a myriad of seasons, each with its own meaning to the many groups involved. When the dust settles, new governments must be more accountable than their predecessors, or we are back to square one. In a region with 60% of the world's oil reserves, the front line will be the fight for transparency in the oil and gas sector, hopefully putting an end to the "resource curse."
Enter the EITI – the extractive industries transparency initiative, an international scheme where countries sign up to be EITI candidates, releasing all details of revenue flows and transactions involving foreign and state owned companies. After a period of several years of full disclosure, the country becomes EITI compliant, hopefully one day achieving "validation," which will boost its rankings in the corruption perception index, possibly earning a gold star in reports such as the World Bank's Doing Business.
Initially, oil companies were interested in the scheme, and several of the oil majors are on the EITI board. At the forefront of this global initiative is an international coalition called Publish What You Pay. Diana Kaissy at PWYP explains how the group works globally with civil society, protecting supporters from aggressive governments.
"We are foremost a solidarity movement and the moment one of our members is harassed or worse, imprisoned, we will mobilise the entire coalition, issue press releases, contact Embassies and alert the media and other influential authorities," she said.
When EITI was launched, oil majors were beginning to grasp that doing business with kleptocracies was courting instability. That enlightened logic is starting to fade as EITI recently acquired sharp teeth. The US Securities and Exchange Commission (SEC) has introduced section 1504 of the Dodd-Frank Wall Street Reform Bill, requiring extraction companies registered in the US to disclose revenue streams and transactions – a major boost to the EITI. Incredibly, the same oil majors who are on the EITI board have joined the American Petroleum Institute (API) in a lawsuit against the SEC, claiming disclosures could put them at a competitive disadvantage. Campaigners and the SEC say this fear is "unfounded."
But maybe the API has a point: Won't disclosure legislation only affect Western companies? Apparently not:
"The main point here is that Dodd Frank doesn't only capture American companies but many other foreign oil giants including BP, Shell, PetroChina, CNOOC, and Petrobras," Kaissy said.
As noted above, BP is listed in the US so they must report under Dodd-Frank 1504. CNPC's subsidiary PetroChina also raises capital in New York so it is also covered. Furthermore, following the passing of Dodd-Frank, the EU proposed changes to the Transparency and Accounting Directives in October 2011 which are nearing completion thanks to a concerted campaign by the PWYP EU coalition. The EU Directives will oblige all EU-listed extractive companies plus large non-listed companies to report on a country and project level. BP is a supporting company of the EITI and serves on its International Board, hence has a reputation to maintain.
"We therefore find it disappointing to learn that BP has not dissociated itself from an API lawsuit against Dodd-Frank."
Big oil's cold feet over transparency is not the only problem: only 2 countries out of a total of 36 that have signed up to the EITI are from the MENA region. Kaissey says that in countries such as Saudi Arabia and Kuwait, this is down to a lack of "political will."
"For the EITI to be implemented you need foremost an enabling environment. This can be created by governments who express a political will, civil society groups who campaign for more transparency and/or donors who demand reforms or as part of a lending package require EITI implementation. In our view it is clear that in Saudi Arabia and Kuwait the enabling environment does not exist yet."
But there are signs of change afoot ­– change that will face resistance in countries which still have embedded networks of patronage:
"We just held a workshop in the MENA region to share experiences between civil society from Algeria, Libya, Egypt, Tunisia, Lebanon, Iraq and Yemen. We definitely see an increased interest from civil society for more transparency in the extractive sector and the EITI offers a good entry point.
"In fact in Libya there are the 'Transparency Warriors' – a group that is working on more openness in general. They are keen to ensure that civil liberties are included in the soon to be drafted constitution," Kaissy said.
She noted that Egypt is an even more complex story although civil society is working on more transparency in the marble quarries as this is greatly affecting rural livelihoods.
"We need to nurture these small steps and support them in creating more awareness. After all, it has taken PWYP ten years to grow from 6 groups in the UK to a truly global movement."
Rulers in Saudi Arabia and Kuwait would do well to pay attention. Having already made concessions to their peoples in the wake of the 2010/11 revolutions, they still face a young demographic, high unemployment and a desire for change.
Schemes like EITI can help moves toward greater transparency, but they will ultimately not stop those determined to be corrupt. What they can do, however, is inspire grassroots change, as Kaissy points out:
"EITI gives people a chance to challenge corruption and build a dialogue between the involved stakeholders. The data emanating from the EITI should be used by civil society to stimulate a debate whether companies are paying a fair deal for the resources and whether the government is spending the revenues responsibly."
A broader mandate will be essential. Last week, Iraq achieved "compliance," but it is still at the bottom of the corruption index and press freedom – vital for people to be aware of EITI and facilitate change, is increasingly under siege. For Diana Kaissy and her friends in the Middle East and North Africa, the battle is 10 years old, but in a way it has only just begun.