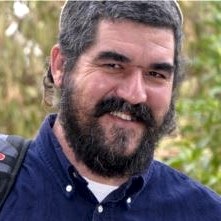 Last updated: 26 December, 2012
"It is about time that the anti-Israel propaganda movement get their story straight"
Social media, university campuses and newspapers around the world overflow with statements by self-proclaimed "human rights activists." They tweet day and night, labeling Israel as a racist apartheid state which discriminates against Arabs based on their ethnic background.
They call Israel's security barrier an "apartheid wall," in spite of the fact that both Jews and Arabs live on both sides of it. They call roads in Judea and Samaria "apartheid roads," in spite of the fact that both Jews and Arabs drive on them freely. They call on Jewish residents of the region to move out, while at the same time, they accuse Israel of racist policies. Is there a better definition of hypocrisy and lies? From their disinformation, you would never learn that Israel manages constant security threats from internal and external terrorist operations. Israel goes to great effort to ensure security considerations don't affect the lives of the civilian population, regardless of those citizens' ethnic affiliation.
This past week, Jerusalem witnessed a new level of this hypocrisy. Egyptian blogger/dissident Maikel Nabil came to Israel to give a speech at the Hebrew University. This invitation, in itself, should challenge to the racism claim. But there is more. Nabil, who has been jailed in Egypt for being a conscientious objector, when asked by the press if he came to Israel in support of Netanyahu, said that on the contrary he "came to Israel to convince people not to vote for Netanyahu." He refused to be interviewed by Israel's army radio, posting to his Twitter timeline: "I refused to give interview to IDF Radio today; I want soldiers to leave the army and become farmers and artists." If you think that that might put into question claims that Israel limits freedom of expression to Arabs who oppose its policies, consider the following.
News services reported that Palestinian students at Hebrew University staged a protest against Nabil's talk there. They heckled his speech by shouting out that he brings shame on the Egyptian revolution by calling for peace with Israel. So much for the "apartheid" claim. It turns out that during the time Palestinian students achieve their academic accreditation at Israel's flagship university (while enjoying Israeli subsidies for their studies), they are free to not only openly criticize the policies of the State of Israel, but to openly mock those who call for peace between Israel and the Arab states.
It is about time that the anti-Israel propaganda movement get their story straight. If Arab students study and are free to voice their opinions in Israeli universities, what are they talking about when they call Israel "apartheid"?
To quote Mandy Patinkin in The Princess Bride: "You keep using that word. I do not think it means what you think it means."