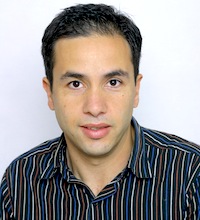 Last updated: 19 January, 2013
"Algeria will never respond directly to Qatar but will try to isolate a country that is increasingly on its own"
Since the beginning of the Arab Spring, Algeria and Qatar have faced a frosty period, which is why Abdelaziz Bouteflika's warm welcome of Emir of Qatar Sheikh Hamad Bin Khalifa Al Thani at Algiers airport on the 7thof January surprised all political observers in the Middle East. The images seem to portend a thaw in relations between the two countries, especially as Qatar has signed eight commercial accords with Algeria in strategic fields such as iron and steel. However, things are more complex than these first impressions suggest. Despite their common economic interests, the differences between the two countries become obvious in their divergent diplomatic stances.
RELATED – Imad Mesdoua: Can Algeria and France finally turn the page?
Having become an international power, which can't be ignored, Qatar wants to establish its hegemony over the Arab world. To achieve these objectives, the country has two weapons: on one hand, the Arab League where Doha's diplomacy is very influential and on the other hand, the Arabic news satellite channel Al Jazeera. Additionally, the Qatari Minister of Foreign Affairs, Cheikh Hamad Bin Jassim Al Thani, is striving to replace Hosni Mubarak and become the new leader of Arab diplomacy. In 2011, the small emirates contributed to the collapse of Ghaddafi's regime and in Syria, Qatar is playing a central role against Bashar Al Assad. However, Qatar's choices are far from unanimous among the twenty-two countries of Arab League and more and more, we can see countries expressing their opposition to the foreign policy of Qatar. Among them, Algeria.
Algeria doesn't share Qatar's idea of foreign interference in the internal affairs of a sovereign country. Algeria defends the position that Syrian people must decide their own future and ultimately who will lead their country. In 2011, Libya became another source of disagreement between the two countries, with, Algeria waiting several months before recognizing the National Council of Transition, while Qatar was the first Arab country to recognize the rebel government.
The Algerian position has frustrated Qatar and the Saudi newspaper Al Watan reported that a clash occurred between Cheikh Hamad Bin Jassim Al Thani and his Algerian counterpart in the wings of a diplomatic meeting of the Arab League in Cairo in November 2011. Qatari Foreign Minister told Mourad Medelci to "stop defending Syria because your turn will come, and perhaps you will need us."
RELATED – Algeria: the future looks bright… or does it?
Understanding the foreign policy of Qatar is quite difficult, but watching Al Jazeera can help us to decrypt it. Since the beginning of the Arab Spring, the Arabic news satellite channel follows Qatari foreign policy. For example, the coverage of the Parliamentary Algerian election in May 2012 was overwhelmingly negative and the various reports which left the country did not reflect what was actually happening, with rumours of a second civil war surfacing. But this campaign of destabilization also takes other forms, French newspaper Le Canard Enchaîné revealed that Qatar is financing terrorist groups in Northern Mali such as Ansar Dine. Roland Marchal, a researcher at the Centre for Studies and International Research, confirms this in French magazine Marianne, saying "It is believed that some elements of Qatari Special Forces are now in northern Mali to ensure the training of recruits who occupy the country, especially Ansar Dine." These terrorists groups threaten the territorial integrity of Mali but also of Algeria. Since Libya's war, Algeria has done everything to protect its borders. Algeria also organizes regular summits with its African neighbors to try to find a solution to the proliferation of weapons in Sahel and to stop the spread of terrorism.
Algeria never officially reacts to these supposed attempts to destabilize the country but during the last Parliamentary elections, several candidates spoke about a foreign menace above the country. For example, Mr Mustapha Bouchachi, a leader of Socialist Front Forces, enigmatic, said during a meeting in Algiers that "there is a plan to destroy Algeria…"
So, how can we explain the silence of Algerian authorities in the face of these rumors?
Firstly, silence has always been a way of communication for Algerian's diplomacy and secretly, it tries to convince other Arab countries to follow its strategy. In Maghreb, Libya and Tunisia detach themselves from Doha's influence and work closely with Algeria for the security of borders.
So, relations between the two countries are marked by a great complexity but events seem to turn in favor of Algeria. France's war in Mali considerably weakens Qatar, which is indirectly accused of supporting jihadists group. Additionally, the United States and Europe, which closely monitor the spread of terrorism in Sahel, keep close eye on Gulf States' role in the region. Finally, in the Arab world, the strategy of Qatar in Syria is a failure; twenty-two months after the beginning of the crisis, the Arab League is unable to find a solution. Algeria will never respond directly to Qatar but will try to isolate a country that is increasingly on its own.
ALSO READ – Casablanca's first tramway line inaugurated