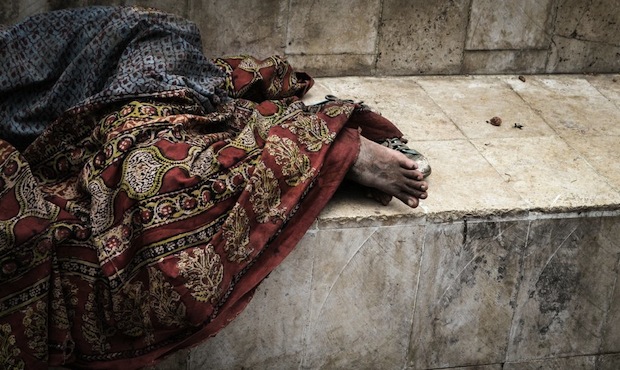 Last updated: 23 January, 2013
Following the Saleh money trail
Within days of former Yemeni President Ali Abdullah Saleh's announcement that he was transferring his presidential powers to then Deputy Vice President Abdo Rabbo Mansour Hadi, revolutionaries across Yemen immediately shifted their attention to the stolen funds of the regime.
Activists soon called on the transition government to set up a panel of experts, whose task would be to investigate the former regime's men and identify whether their wealth had been legally obtained or if they had, as people claimed, pillaged Yemen's resources.

DON'T MISS – Special Report: A glimpse into Yemen, a nation chaotic
Prominent revolutionary figures such as 2011 Nobel Peace Prize laureate Tawakkul Karman took her demands to the media, urging the government to "do the right thing and give Yemen a sense of closure by rendering justice by prosecuting the Salehs and their coterie."
According to Abdul Ghani-Iryani, a Yemeni development analyst, Yemen's former leader, Ali Abdullah Saleh, and his cronies skimmed about $2 billion a year for private gain over the last three decades – money stolen from the fuel-subsidy programme that uses up to 10% of Yemen's GDP, as well as other ventures involving abuse of power, extortion and embezzlement. It has been estimated that Saleh's family holdings alone run well into tens of billions of dollars, much of it held overseas.
Yemen Recovery Funds
In July 2012 a public campaign was launched in Sana'a, demanding the immediate recovery of looted public funds from the former regime, with militants arguing the country' spiraling debt and economic woes could be sorted with one swift transfer of assets. Economist turned activist Yasen al-Tameeny said at the time preliminary reports estimated Yemen's looting to $60 billion. He made clear that the group he represented had amassed enough forensic evidence to support their legal claim, adding that more documents were being gathered.
Mohammed Al-Afandi, Chairman of the Strategic Studies Center and former Trade Minister, reported that the Saleh regime used a variety of methods to spread corruption, loot public funds, and further empower those already in power at the expense of the economic and social development of the Yemeni people.
"Recovering the looted funds will be one of the important steps to support the financial center of the Yemeni government, and it will help enrich the economic and development processes," he added.
HOOD (a Yemen-based rights organization) lawyer Abdu-Rahman Barman told the press back in July 2012 he had already stalks of evidence against the former regime, making activists confident that should they successfully manage to mobilize enough political will to sue Yemen's looters, they would win.
Barman noted he personally had met with members of the U.S. Congress who actively reacted to change for Yemen and believed that Yemenis had the right to recover their looted funds.
"Saleh collected his wealth through gas and oil contracts, and the amounts of money he would ask for in return for giving companies exclusive rights to prospect for gas and oil," he emphasized.
Weeks of protests and growing crowds – tens of thousands of Yemenis gathered in cities and villages across Yemen provinces – forced President Abdo Rabbo Mansour Hadi to enact, having been backed in a corner by revolutionaries as his own integrity and loyalty to former President Saleh was being challenged in local papers.
ALSO READ – The battle against Qat: a one-year-old Yemeni dream growing into reality
In September 2012, President Hadi called on the international community to help Yemen trace Saleh and his men's looted funds, as to arrange for their repatriation. Hadi's official announcement was quickly followed by a statement from Yemen Justice Minister Murshid al-Arashani. At a conference in Qatar, the Justice Minister declared all officials who had looted funds while in a position of power would now be hunted down and brought to justice. He added as a warning that whoever would enable such officials to evade justice would be treated equally harshly.
Mohammed al-Maqtari, member of Yemen Looted Fund Recovery Organization (YLFRO), said in September 2012 "the United States, Britain, the European Union, Switzerland and Qatar expressed their readiness to participate in recovering the looted assets."
"The authority will work to develop a national comprehensive strategy to recover the looted funds and take all legal actions to ensure the participation of the local and international community and the civil society organizations to detect all looted funds and restore them," said Dr. Abdullah al-Maqtari, founding committee member of YLFRO.
Within weeks of the announcement, the Justice Minister received a flurry of death threats.
Yemen Looted Recovery Fund is now working within the United Nations Convention Against Corruption – UNCAC – framework. Under UNCAC the international community can and must assist any government which seeks to investigate and take actions against individuals or groups they believe embezzled public funds or benefited from criminal activities. Signed in 2003, UNCAC is by its own definition, the most recent of a long series of developments in which experts and politicians have recognized the far-reaching impact of corruption and economic crime that undermine the value of democracy, sustainable development, and rule of law.
Under Chapter IV of UNCAC, States Parties are obliged to assist one another in every aspect of the fight against corruption, including prevention, investigation, and the prosecution of offenders. Cooperation takes the form of extradition, mutual legal assistance, transfer of sentences persons and criminal proceedings, and law enforcement cooperation.
Going into hiding
With hounds on their heels former President Saleh, his family and loyalists were quick to react, having to some extent anticipated the move. Sources – which for security reasons chose to remain anonymous – told Your Middle East that President Saleh, his sons and nephews started siphoning money out of Yemen as early as June 2011 after the attack on the presidential mosque.
"This is when Saleh realized he had to protect his financial interest. One of the reasons he held on for so long to power was because he was looking to save his family legacy and fortune. He has been around long enough to know that losers are always in the wrong. He made sure … as much as anyone can anyway … His fortune was being tucked away from prying hands," said a former official.
POPULAR STORY – Listening to Gangnam Style in Sanaa
According to Barman, Saleh has a number of properties in the U.S., and is reported to have smuggled large amounts of funds to Dubai and Bahrain, and reportedly purchased large amounts of gold as well as properties in Germany and Malaysia during the 2011 Revolution.
His eldest Ahmed Ali Saleh, the former all-powerful Commander in Chief of the Republican Guards, also has a large portfolio with homes in the U.S., France, the United Kingdom, Germany, Bahrain, Dubai, and Malaysia. He holds significant interests in several international corporations as well as cash, bonds and commodities.
The same can be said of all of Saleh's family heavyweights – Gen. Yehia Mohammed Saleh, former Head of Yemen Central Security Forces and nephew, Gen. Ammar Mohammed Saleh, former Head of Yemen National Security Services and nephew, Gen. Tarek Mohammed Saleh, former Commander in Chief the Presidential Guards and nephew, Gen. Ali Mohammed Saleh al-Ahmar, former Commander in Chief of the Air Force and brother, Tawfiq Mohammed Saleh, former President of Yemen Tobacco National Company and nephew.
In a matter of months, all of the former regime's men started to dilute their interests in Yemen, using business partners, proxies and screens to hide their large fortunes.
Huda al-Sharafi – one of Yemen's wealthiest business women and long-standing partner of Gen. Yehia Mohammed Saleh – nephew to former President Saleh and playboy multi-billionaire – was left sole owner of al-Maz group after Gen. Yehia decided to sell all his interests in the company. In a matter of months the General heavily invested in Beirut's real estate market, where he now reportedly resides.
Faris al-Sanabani, former Press Secretary to President Saleh before his fall from grace, was also used as a proxy to the regime through his publications Yemen Today, Yemen Observer and Felix News Agency and the TV venture al-Aqeeq.
Sanabani's personal assistant told Your Middle East that his former boss had allowed funds to be "invested" in the newspapers and TV channel to the benefits of his wealthy backers, Gen. Yehia Saleh and Gen. Ahmed Ali Saleh.
In 2012, Sanabani traveled to the United States and the UAE to, his assistant confessed, buy properties and invest funds on behalf of the Salehs. "He is actively helping the former regime to hide its money … He himself handsomely benefited from such a collaboration. With homes in Egypt and Dubai, Sanabani made sure he liquidated his interests in Yemen ahead of a long holiday," said another assistant.
ALSO READ – Calls for action to deal with looming food crisis in the Arab world
After months of hard work and political campaigning Mohammed Samih, General Coordinator for the recovery of stolen funds in Yemen told Al Jazeera on January 13 that Germany prevented Gen. Ahmed Ali from completing a series of orders on his accounts – transfer of funds and property deeds. Although only a fraction of Saleh's sons and nephews' money is actually believed to be hidden in Europe, Samih said he was pleased Germany had agreed to assist Yemen in its fight against corruption.
He noted rather disappointedly Gulf countries had been less than cooperative, with billions of Yemen's money in their vaults.
The views expressed in this article do not necessarily represent those of Your Middle East.