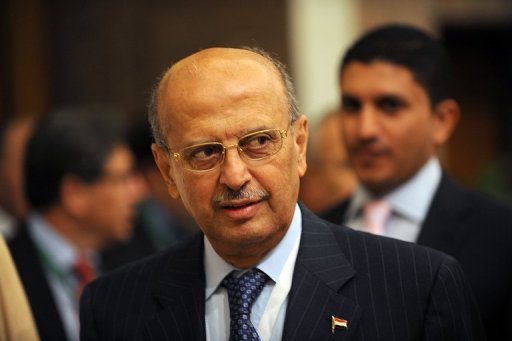 Last updated: 24 January, 2013
UN delegation in Yemen for weekend talks
A delegation from the UN Security Council was due in Sanaa on Sunday to discuss Yemen's bumpy political transition process, Foreign Minister Abu Bakr al-Qirbi told AFP.
The delegation would meet with Yemeni President Abdrabuh Mansur Hadi and members of the national consensus government, formed after former strongman Ali Abdullah Saleh agreed to cede power following a year-long uprising in 2011, Qirbi said.
He gave no details of which officials would be part of the delegation.
The visit comes as Yemen's government is struggling to organise a national dialogue conference on a new constitution and an electoral law as per a UN-brokered power transition deal which saw Saleh step down after three decades in power.
The conference, originally scheduled for mid-November, has been repeatedly delayed because some factions of the Southern Movement, which has campaigned for autonomy or secession for the formerly independent south, have refused to join the talks.
After North and South Yemen unified, the south broke away in 1994, sparking a short-lived civil war that ended with the region being overrun by northern troops.
The transition deal also stipulates restructuring the army and integrating military and security forces under a single command, a task that remains difficult with Saleh's sons and relatives still in top security posts.
The United Nations made an urgent call in December for Yemeni political parties to begin the dialogue, warning that the transition was under threat