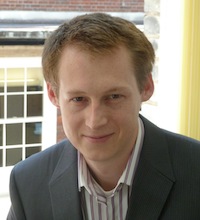 Last updated: 31 January, 2013
"Qatar is facing a growing backlash over its strategy of picking winners in the region's various conflicts"
Amid reports that Sheikh Hamad bin Khalifa Al Thani is planning to visit the West Bank on the heels of a similar visit to the Gaza strip last October and indications that the Arab League will soon present a revamped peace plan, Qatar seems set to play a growing role in the Palestinian scene and the broader Middle East peace process.
Besides pledging to support a financially broke Palestinian Authority, at the top of Sheikh Hamad's agenda will no doubt be jumpstarting a stalled power sharing agreement signed in Doha in February 2012 between Hamas and the Fatah-led Palestinian Authority (PA) – both of whom have remained at loggerheads since the 2006 Palestinian legislative elections.
ALSO READ Qatar's challenge to Saudi Arabia: an alternative view of Wahhabism
A meeting between Sheikh Hamad and PA President Abbas coupled with the latter's recent trip to Doha also mark a warming of relations between the two sides as Qatar seeks to counterbalance its growing ties to Hamas. For the PA too this comes at a critical time as it faces one of its worst crises yet due in part to a shortfall in donor contributions and increasing political marginalisation by Hamas – two considerations that no doubt encouraged Israel to green-light a prospective visit.
This comes amidst considerable PA alarm at Qatar's growing ties to Hamas and its efforts to bring the Islamist movement in "from the cold" by weaning it from its traditional dependency on Iran and Syria and re-inserting it into the Sunni fold. In doing so, Qatar has allowed the current Hamas leader Khaled Meshaal to base himself in Doha and attempted to reconcile the movement with Jordan. Doha is also in the process of opening a diplomatic office in Gaza and has vowed to undertake a $250 million development reconstruction project in the Strip. The Kingdom's diplomatic savviness and influence was further on display when – in cooperation with Egypt, Turkey and the US – it helped broker a ceasefire between Hamas and Israel after eight days fighting in November 2012.
Qatar no doubt hopes its actions – and the fact that it is increasingly listened to by both Hamas and Fatah as well as the international community – will help win it a seat at future peace negotiations. As one of its self-professed key foreign policy objectives, Doha has repeatedly offered to mediate Arab-Israeli peace talks with the U.S. , and although the low-level diplomatic relations that Doha discreetly enjoyed with Tel Aviv were broken off in the wake of Israel's 2009 Operation Cast Lead, a resumption of ties on some level cannot be discounted in the medium term.
Doha's interest in the Israeli-Palestine conflict is, however, but one piece of a complex foreign policy jigsaw it is slowly assembling as it seeks to capitalise upon growing regional influence and bolster its international standing.
Abundant wealth has given Qatar considerably more independence than its oil-dependent neighbours who are more likely to fall in line with Saudi views on most foreign-policy issues, allowing Doha to gradually emerge from Riyadh's shadow as an alternative to Saudi Arabia's more conservative ideological leadership. Deep pockets have also allowed Qatar to extend an influential footprint through the region by investing heavily in foreign development projects within conflict ravaged areas – giving Doha the leverage and political results traditionally associated with foreign aid and buying it considerable influence amongst a broad range of foreign actors – both state and non-state. Qataris have also used their wealth to invest in important allies with whom they intend to build cooperative ventures and wield influence.
ALSO READ Najwa Fawzy AlSaied: Al Jazeera – non-Arabs should not be fooled
Traditionally this has been complimented by a Turkish-style doctrine of "zero problems" with its neighbours as it seeks to establish relations with as many countries and parties as possible. Amongst other things, this policy of talking to everyone has allowed Doha to cast itself as an indispensable and effective backroom player in trouble shooting the region's various conflicts. In this regard, it can point to its facilitation of mediation efforts between warring parties in Afghanistan, Yemen, Sudan and Lebanon. Needless to say, Qatari foreign policy has translated into a lot of political IOUs.
All of this has put Qatar in a unique position to exploit the diplomatic void caused by the absence of traditional power brokers, many of whom have been either toppled or forced to turn much of their attention towards domestic concerns.
But by seeking to exploit the instability sweeping the region, Qatari foreign policy has, however, moved towards a more aggressive and potentially risky stance as highlighted through its involvement in Libya and Syria.
In articulating its new foreign policy paradigm, Qatar will find it increasingly hard to balance its relationship with regional powers. In particular, its championing of Muslim Brotherhood offshoots – whose members it is betting on to play a crucial role in post-Arab Spring politics – is already causing increased friction with countries aligned with Saudi Arabia, including the UAE, Kuwait and Jordan. This comes after a thaw in relations between Riyadh and Doha in 2008/2009.
Qatar is also facing a growing backlash over its strategy of picking winners in the region's various conflicts, with a considerable swathe of the Arab street increasingly alienated over its apparent support for Islamist groups, in particular those in Libya.
Faced with this, Qatar would do well to rethink its current foreign policy doctrine. It should realise that its status as one of the biggest winners of the Arab Spring has largely derived from the complex web of relations it has patiently woven between countries diametrically opposed to each other. As it has demonstrated through past mediation roles in numerous regional conflicts and as it continues to demonstrate through its actions in the Israel-Palestine conflict, its real value to the Middle East resides in its ability to talk to all sides and cast itself as a neutral broker – something that it will be unable to continue doing should it insist on going down the road of an interventionist foreign policy.
ALSO READ Yemen after Saleh – drones kill morality