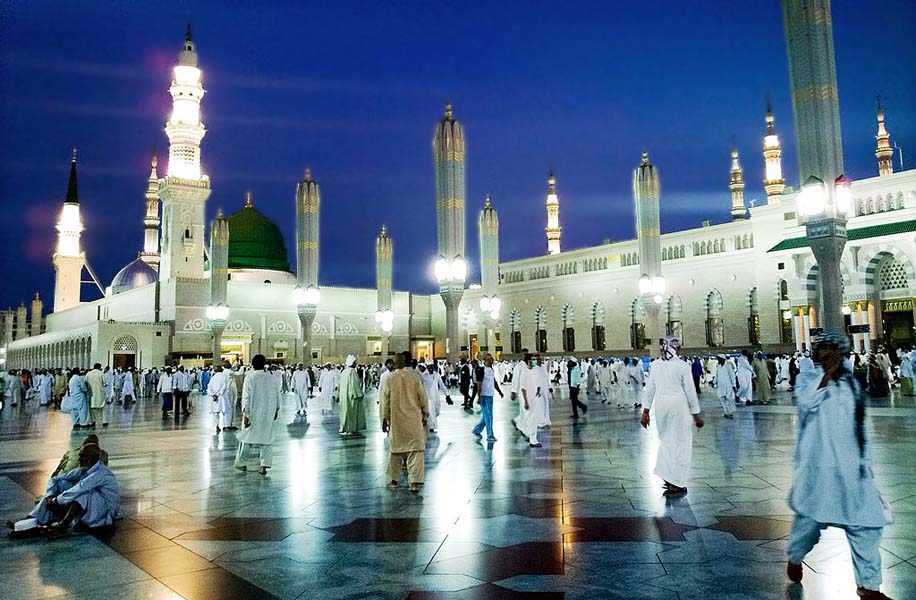 Last updated: 5 February, 2013
The largest mosques in the Middle East
The mosque is a focal point for religious, social and sometimes political life for Muslims around world – and often grand pieces of architecture. We list the five biggest in the MENA region.
5. Sheikh Zayed Mosque, Abu Dhabi
The largest mosque in the United Arab Emirates (UAE) and the eighth biggest in the world. Named after the founder and first President of the UAE, Sheikh Zayed bin Sultan Al Nahyan, who is also buried there, the mosque was officially opened during Ramadan in 2007.
4. The Hassan II Mosque, Casablanca
The fifth largest mosque in the world was designed by a French architect and boasts the tallest minaret on earth (210 meters), complete with a laser light directed towards Mecca. The Atlantic is visible through the gigantic glass floor with room for 25,000 worshippers. A further 80,000 can be accommodated in the adjoining grounds.

3. Imam Reza Shrine, Mashad
In Mashhad, Iran lies the world's third largest mosque. The complex also contains the mausoleum of Imām Ridha, the eighth Imam of Twelver Shi'ites, and a university of Islamic Sciences. A centre of tourism in Iran, the vast complex and its courtyards encompasses an area of almost 600,000 square meters.
2. Al-Masjid al-Nabawi, Medina
The "Mosque of the Prophet" was built by the Prophet Muhammad in Medina – the second mosque ever to be erected. It incorporates the resting place of the Prophet, who lived nearby after his emigration to Medina in 622. Al-Masjid al-Nabawi is considered the second holiest site in Islam by both Shia and Sunni Muslims and is the second largest mosque in the world.
1. Masjid al-Haram, Mecca
The main attraction for over 6 million pilgrims who enter Mecca each year, Masjid al-Haram ("The Sacred Mosque") or the Grand Mosque surrounds Islam's holiest place – the Kaaba, which all Muslims are expected to face during prayers. In 2011, Saudi Arabia began the biggest expansion yet of the Grand Mosque, adding 400,000 square meters to the mosque's area and increasing its capacity to 2 million. Unlike many other mosques, men and women worship together at Masjid al-Haram.
Sources: thewondrous.com / Wikipedia /Reuters
YOU MIGHT ALSO LIKE The five hottest artists from the Middle East today