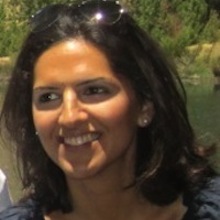 Last updated: 5 February, 2013
"The Lebanese do not have a very good track record of taking advantage of windows of opportunity to stand up as a nation"
In little over two years, Syria has gone from staging an uprising to witnessing the beginning of a long-awaited revolution, all which seem to have set the building blocks for a civil war with no foreseeable end in sight. Early on, it was clear that no matter how the situation in Syria evolved, the effects on Lebanon would be significant. The circumstances of both countries on almost all levels have become so intertwined, far beyond what comes with geographical proximity.
EDITOR'S PICK Akkar – the grind and shadow of the war next door
Lebanon's pro-Assad government has only recently awoken from its self-imposed denial to the crisis next door. Today, with a myriad of its own socio-economic problems and an impending parliamentary election in early summer, Lebanon faces the prospects of a prolonged Syrian crisis, which will further exacerbate its repercussions on its already fragile national polity. In lack of a clearer view of how conditions will evolve in Syria, there are at least four broad areas – social, security, economic and political – where Lebanon has and will continue to be hit by the crisis next door.
According to the UN High Commission for Refugees (UNHCR)'s latest estimates, more than 700,000 Syrians have fled their homes from the ongoing violence and registered with UNHCR across the region. With those already registered and around 69,000 waiting to be registered, the number of Syrian refugees in Lebanon will soon reach 230,000. Lebanon has only recently recognized the scope of this impending humanitarian crisis and quickly begun tapping into Arab and Western donors, international organizations and local NGOs for financial and in-kind donations to support the refugees.
Still, the demand for all kinds of services (including education and healthcare) will put an additional drain on the already poor quality of services provided in the country. An increase of Syrians settling in poor villages in the North and Bekaa region has and will further raise tensions with local inhabitants, which perceive assistance to Syrians as unfair when they could very well use the assistance in their own underprivileged and disregarded communities.
Suggestions by some politicians of closing the borders to limit the number of refugees may illustrate pro-Assad sympathies and discriminatory attitudes towards Syrians. Certain discrimination does persist in the country after years of Syrian occupation, even though it is the same regime that had and continues to inflict the same pain and suffering on both. Although Syrian refugees are thought be ready to go back once the situation improves, news of a wave of Palestinian refugees coming from Syria brought back memories of Lebanon's 1975-1990 civil war, given the Palestinians' presence and role during the conflict. With around 400,000 already residing in challenging conditions across Lebanon, the possibility of more crossing the border worries many and scares others.
On the security level, many Lebanese believe the numerous incidents that have unfolded since early 2011 were attempts by the dying Syrian regime to distract the world from its own crisis and sow further instability in Lebanon. The assassination of the head of the police intelligence branch Wissam al Hassan last October and the foiled supposed attacks to sow confessional tension planned by now-arrested former Minister Michel Samaha last April, as well as the intermittent flare up between pro and anti-Assad factions in Tripoli, are but some examples.
The government's so-called dissociation policy, meant to protect Lebanon from taking sides in Syria, had the disastrous effect of freezing any government reaction to Syrian developments, including deliberate border attacks by the Syrian army against Lebanese towns. In a country were the intervention of the army and the Internal Security Forces (police) is never guaranteed in times of crisis, or at least to the extent necessary to be a deterrent, any major security breach has the potential to develop into a spark for further strife in an already divided political landscape.
ALSO READ Asking for a storm in Tripoli
Given Lebanon's long history of war and security crises, its economy has grown accustomed to longstanding periods of instability and low investor confidence. Main sectors that depend primarily on stability, including tourism, will be highly vulnerable to any hiccup across the border. Of course, Lebanon's most acute economic and financial problems are not the result of external factors but rather the failure to solve the country's own fundamental weaknesses, including balancing its books and providing a business friendly environment.
Lebanon has been hit in the export sector, Syria being the main gateway to the important Gulf market, but exporters have found alternate routes via land and sea. In the long run, the market will adapt to lower reliance on Syria (whether as a market or route to other markets). It remains to be seen whether Lebanon takes this opportunity to focus and invest on badly needed infrastructure for any business and sector to strive, as well as on non-traditional sectors such as the creative industries and the IT sector .
It is on the political front where things get very murky, where trying to explain what has been going on can be as difficult as trying to predict what will happen. There is certainly a lot of betting on Assad and his fall by the main political players in Lebanon, each for their own reasons. The so-called March 14 coalition is betting on Bashar's fall to get back to power, while the March 8 coalition is doing its outmost to consolidate its power to ensure a return when Assad falls.
There are serious questions regarding Hezballah in the aftermath of the Assad regime, which has supported Hezballah ever since its inception. With the Party of God finally admitting that things may well be changing in Syria, Hezballah isn't going anywhere in the case of a regime change in Damascus, but its strength and standing on the local scene will certainly take a serious hit. It has built a solid foundation among a loyal constituency that will allow it to live on, albeit in a shrunken role. Other parties should take that with caution, as Hezballah remains 'armed and dangerous.'
The upcoming parliamentary elections will, if they take place, provide the first test of a diminished Syrian role in Lebanon's day-to-day politics, and a slightly different landscape with different alliances in the absence of 'big brother' Syria as the main power broker. This is if the Syrian status quo remains until the elections and no new government replaces Assad. In that case, its composition (moderate Sunni-controlled, Islamist controlled) will also play a role vis-à-vis its allies in Lebanon and their chances to gain the upper hand.
However, given the ever shifting alliances, in Lebanon and the Arab world, predicting is always a risky game to play in the Middle East. Sadly, all that can now be seen in Syria is too much blood, rising fundamentalism and a country on its knees. Neither image bodes well for the future of Syria and its neighbors as a result.
The longer the Syrian crisis takes, the longer it will take Syria to recover and the longer it will take Lebanon to readapt. For Lebanon, the silver lining and the good out of this sad situation is the opportunity to rise to the challenge of taking its affairs in its own hands. Having the courage not to settle scores in the aftermath of an Assad regime downfall, and accept the challenge of a little more sovereignty in the absence of Syria.
YOU MIGHT ALSO LIKE Will 2013 be kind on the Syrian refugees in Lebanon?
Then again, the Lebanese do not have a very good track record of taking advantage of windows of opportunity to stand up as a nation, united, to face a common future filled with potential. Neither do they have a good track record in standing up for what they say are their ideals, which mainly holds for the political class. And oh how many times have we heard the "freedom, sovereignty, independence" slogan throughout the Syrian occupation years and nothing to show for it afterwards. The Lebanese can always be full of surprises, but this time around, I am keeping my expectations low.