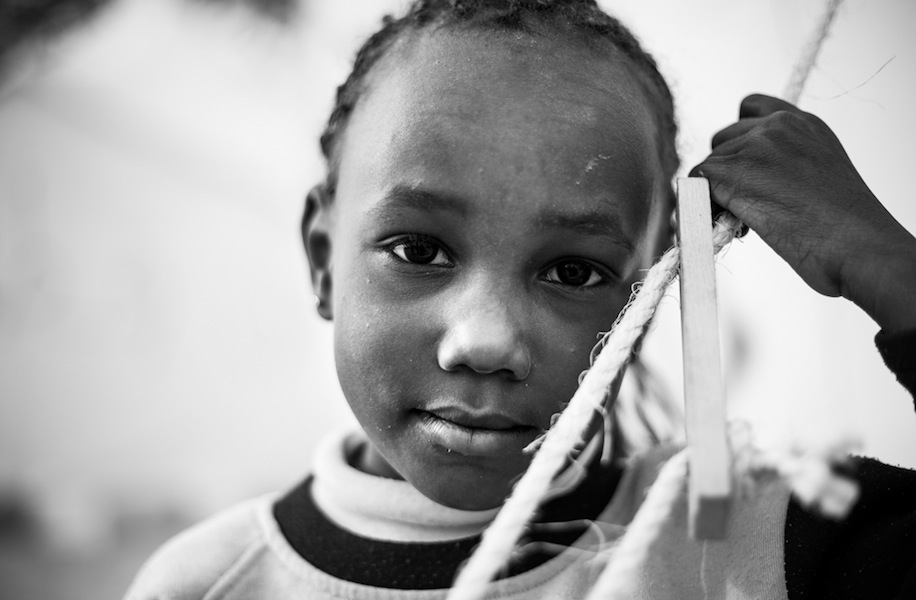 Last updated: 11 February, 2013
The Arab Spring and the fall of classic photojournalism?
Valentina Crosato has met six Middle East photographers who talked about the realities of photojournalists in a changing region and media landscape.
There is no denying the power of photography, which is why stories and events more and more often are told through images. It is the most immediate and efficient way to describe what happens around the world.
Photojournalism nowadays is not the same as five, ten or twenty years ago: the Internet, social networks, and new technologies are turning the mechanisms of gathering and disseminating information upside down, expanding the opportunity for individuals to contribute to the information flow.
ALSO READ Light from the Middle East – contemporary photography from the region
The Arab Spring is a perfect example, a testimony of the essential role that photojournalism plays today: the first thing that comes to many people's minds when thinking about the revolution in Egypt is a picture of a crowd in Tahrir Square; as for Tunisia, it is probably the image of youngsters, women and elderly people screaming their anger down the streets; and concerning Syria today, rebels hiding in houses full of heavy weapon holes.
How has photojournalism changed? Are we witnessing a decline in "classic photojournalism"?
Talking to six photographers – Nermine Hammam, Ahmed Boutalak, Essam El-Fatori, Sameer Mohdad, Saleh Malkawi and Javid Tafazoli – who are all born and working in the region, different opinions arise.
Nermine Hammam is an Egyptian photographer and visual artist known for her distinctive style, combining photography and painting. Her work, which exempt from violence, describes the Egypt of the Arab Spring soldiers, but in a different format: the one of old bucolic postcards.
"We should talk more about 'citizen photojournalism' because today the newspapers and the TV news are taking images and videos from blogs, Twitter and YouTube," Hammam said.
She believes classic photojournalism is diminishing not only because anyone can take pictures and make videos today but also because people want to contribute to the process of news making and inform their people and the outside world about what is happening in their respective countries. The Arab Spring was the starting point of an expression revolution in the region.
"People are more and more aware of their power and they are no longer afraid of talking. Citizens are realizing they have a voice, and they can finally express it, and photography is one way of doing it," she said.
Ahmad Boutalak, a 23 year-old Algerian freelance photographer whose work has been published in Newsweek magazine and several local newspapers in Libya agrees.
"Before the revolution (in Libya), it was almost impossible to hold a camera. Now, anyone can take a picture and post it on Facebook and Twitter or eventually send it directly to a newspaper."
When I ask him if there are enough local photographers or if there is a monopoly of western photographers, he replies: "there are more than enough local photographers! Do you know why? Because all western photographers stayed in Libya until the death of Gaddafi, and then they left, making the way for Libyan photographers."
Local reporters and amateurs have one great advantage: they have contacts, connections, mobility, knowledge of local languages and culture, and most importantly, the ability to convey a sense of place and add perspective and background to a story. Still, many of those photographers are not professionals, they don't have an agency, and this is the reason why classical reporting is loosing its supremacy, according to Ahmad and the other photographers.
Essam el-Fatori, a photographer since fifteen years who became a photojournalist only after the beginning of the revolution in Libya and has worked with Reuters since May 2011, agrees that the various social media are affecting journalism.
"They are creating a chance for young photographers or amateurs to practice," he said, but also noted that "when it comes to serious matters, like war or any danger zone, only professionals will do it, and this is the true photo reportage."
ALSO READ The streets of Tel Aviv: a museum of clandestine art
The Lebanese photographer Sameer Mohdad, who worked for VU Agency and is the co-founder of the "Arab Image Foundation," analyzes the situation differently;
"The condition of photojournalism is negative worldwide and it is even worse in our region, but it is not dying: it's changing skins. Moreover, we have to distinguish between the world of media and the one of social networks."
He explained how devastating the arrival of digital cameras and social networks for photojournalists was, as our eyes are constantly overloaded with pictures and people can't distinguish anymore between a photo that has been taken carefully and with a precise aim, and an image which has not.
He also introduces the importance of the financial and artistic aspects. "The world is now open to gratuitousness; the only way to make the difference, as a photographer, is to accomplish a work that needs a financial contribution, like a bank or a sponsor, and that also pays back, because this is what we do for living."
Last but not least the importance to be considered an artist.
"Photojournalists are artists! This is the reason why I created the designation 'artistic documentary!' We have the tools, the intention and the savoir-faire. Our work is under-estimated and too much attention is given to contemporary art, as if testifying every day life was less interesting."
Salah Malkawi, a Jordanian photographer working for Getty Images and AFP, often in the humanitarian field, puts the emphasis on the "human" aspects of this job. He insists on the importance of "feeling the scene and taking care of what is happening in front of you. You see through your eyes and through your heart."
He doesn't believe that photojournalism is going through a crisis.
"The thousand pictures taken from amateurs and posted constantly on the net, they don't have any project behind and no aim. This is not photojournalism, it is just chaos."
Both Salah and Javid Tafazoli, an Iranian freelance photographer working for several local agencies and newspapers for almost ten years now, agree that their job is often unrewarding in the MENA region.
"I worked for Getty Images, AFP and New York Times, and I was always satisfied of working with western newspapers and agencies, but never with the Jordanian magazines. They were not paying well and our work is under-estimated! This is the reason why there were not many photographers in the MENA region," Salah said.
Javid added that "the main problem is that there are no powerful local agencies and structures supporting us and also the fact that we can not always cover all the issues, for example those concerning politics."
According to most of the photojournalists I have interviewed, photojournalism is a passion and a feeling of responsibility; the responsibility of reporting daily life scenes, conflicts, and far away realities, so that nobody can say: "I wasn't aware of what was happening there." It is not a matter of luck, it is a sense of duty and determination to be in that right place, at that exact right moment.
YOU MIGHT ALSO LIKE Photo essay: street photography from Iran on the cusp of modernity