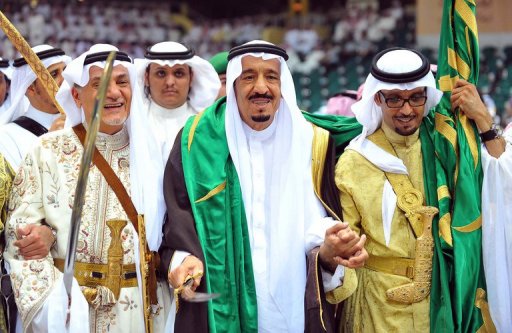 Last updated: 12 February, 2013
Saudi capital governor dead, reports SPA
Riyadh governor Prince Sattam bin Abdul Aziz, a half brother of the Saudi king, died on Tuesday, state news agency SPA reported without saying what caused his death.
SPA quoted a royal statement as saying that Prince Sattam, who was in his 70s, would be buried in the Saudi capital on Wednesday. The brief report gave no other details about why and where the death occurred.
Prince Sattam was appointed Riyadh governor after his half-brother, Crown Prince Salman, was named defence minister in October 2011.
In March last year, he decided to allow single men in Riyadh to visit shopping malls during peak hours, easing restrictions aimed at stopping harassment of women.
Under the rules of succession in Saudi Arabia, power passes from brother to brother, respecting the law of birthright among the sons of the kingdom's founder Abdul Aziz bin Saud.
Sattam was among the most high profile Saud sons considered as future monarchs.
King Abdullah II's age and frequent hospitalisation have raised concerns about the future leadership of the ultra-conservative Gulf kingdom, a key player in the Middle East and a major exporter of oil.
Analysts believe the aging Al-Saud dynasty will have to contemplate passing the baton to a new generation, the grandsons of the kingdom's founder.