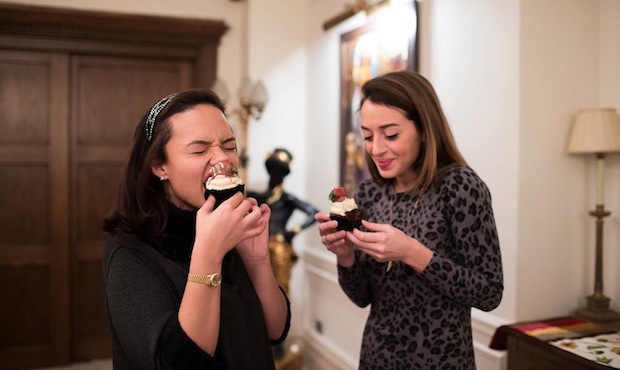 Last updated: 15 May, 2018
NOLA – more than just cupcakes
Cupcakes haven't always been popular in Egypt. But like elsewhere, the colorful delicacy has lately taken Egyptians by storm. We visited a pioneer in the business – NOLA Cupcakes.
"Cupcakes began in North America years before it hit Egypt," says NOLA founder Laila Sedky. "However, over the past couple of years people have been seeing many images and designs on Facebook following the media craze abroad. But, it was not accessible for the Egyptian market at your fingertips, and you had to always order it in advance. So, my brother and I decided to open the first cupcake store in Egypt, NOLA Cupcakes."
DON'T MISS Can mobile apps fix Cairo's traffic problems?
NOLA opened up in October 2010 with branches in Zamalek and Maadi. It is mainly a family business, run by 25-year old Laila and her brother. NOLA has quickly made a name for itself in the market by serving beautifully decorated homemade cupcakes with creative flavors. There is a wide range to pick and choose from; Red Velvet, Cookies N' Cream, Cookie Dough, Nutella Twix, Tiramisu, Marble and Macaroons, Mocha Hazelnut, Blueberry, and Yogurt Raspberry. Prices range from 8.50LE to 15LE per cake and will come in stylish green boxes.
"I have always had a deep passion for food; I love to cook and try new and exotic cuisines," Laila says. "I have had the privilege of living in several countries and went to university in Montreal; it was there that I realized how important gatherings are to the Middle Eastern culture, and how we always take a dessert as a thank you gift to our host."
NOLA splits their cakes into three categories: Delicious, Trendy and Healthy. The staff is dressed in white and green uniforms with funny hats. This is a happy place. But it has not been an easy ride getting there.
"We have faced many obstacles from the bureaucracy and governmental institutions. All the different authorizations and forms you need to start a business in Egypt were overwhelming; it took a lot of effort and attention with lots of unexpected extras along the way," Laila points out.
According to a new World Bank report, Egypt was the 26th most favorable country to start a business, yet it considerably fell behind when it came to ease of doing business (109th), and resolving insolvency (139th).
"This hasn't changed with the current political situation, but we are optimistic that things will change for the better; many wonderful people along the way supported us, both morally and in the creation process."
EDITOR'S PICK My favourite neighbourhood in…Cairo
Having succeeded despite the challenges, the NOLA founder now wants to give back to the community. Sales from a charity cupcake go in full to a sponsored cause, and unsold cakes end up with orphanages in Cairo.
"I want NOLA to be a lot more than just cupcakes, we want to be a joy conglomerate bringing the happiest moments to our customers in whatever form they wish."