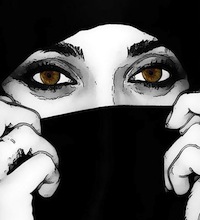 Last updated: 22 February, 2013
"Compare Omer Goldman and Mor Ostrovski, two Israelis…with very different takes on the human dignity Palestinians deserve"
A few weeks ago, I wrote an article about a young Israeli woman named Omer Goldman, the daughter of a former Mossad chief. In a YouTube video she talked about her refusal to perform a "duty" to her country by joining the IDF forces after seeing first-hand that the values they display often involve disregarding the dignity and rights of the Palestinian people. This obviously does not apply to all IDF soldiers, but increased use of social media has brought more of these issues to the fore.
The IDF has received its fair share of critics for these cases, even within Israel. Rather than go through the criticism, I simply would like to share a few pictures I came across this past week to illustrate the situation.
First I refer you to the winning World Press Photo of the Year for 2012, taken by Swedish photographer Paul Hansen. The photo is one of the most powerful I've ever seen.
Hansen gave the following description: "Nov. 20, 2012, Gaza City, Palestinian Territories. Two-year-old Suhaib Hijazi and her three-year-old brother Muhammad were killed when their house was destroyed by an Israeli missile strike. Their father, Fouad, was also killed and their mother was put in intensive care. Fouad's brothers carry his children to the mosque for the burial ceremony as his body is carried behind on a stretcher."
Details on operations carried out by both Hamas and the IDF are often questioned by the other side, and full details on any operation are difficult to confirm. In this case, the IDF did state that they had received misleading information on the inhabitants of the house destroyed. Even with such a response, I still find the report difficult to swallow. Despite having one of the most technologically advanced and accurate militaries in the world, the IDF has consistently caused significantly high numbers of unnecessary civilian casualties. This picture is a testament of just that.
RELATED Israel probes Instagram picture of child in crosshairs
Many of the IDF's members are recent high school graduates, between 18 and 24 years old. A lasting peace between the Israelis and Palestinians relies heavily on the ability of the youth of both populations to recognize and work towards cementing basic human rights and recognizing the other's right to freedom, dignity, and sovereignty. Grassroots organizations and NGOs on both sides working towards peace have been booming in the West Bank, Gaza, and in various cities around Israel. However, despite progress, several members of the IDF have lost such values.
Back in November, BuzzFeed released a series of photos posted on Instagram and other social media sites with sickening tags and captions, but none are more sickening than the one featured on Electronic Intifada a few days ago:
In one word the photograph is chilling, not just because it shows a Palestinian child in the crosshairs of a sniper, but also because the soldier who posted this photo on his Instagram account so casually is only 20 years old. The soldier has been identified as Mor Ostrovski. The fact that Mor is young is in itself possibly the most disturbing aspect of this photograph.
Compare Omer Goldman and Mor Ostrovski, two Israelis who are approximately the same age, with two very different takes on the human dignity Palestinians deserve. I highly doubt that Mor's views will help achieve a peaceful resolution to this ongoing conflict. I'll let you decide as you ponder the photos again.
The views expressed in this article do not necessarily represent those of Your Middle East.
RELATED Daughter of ex-Mossad chief refused the Israeli army (VIDEO)