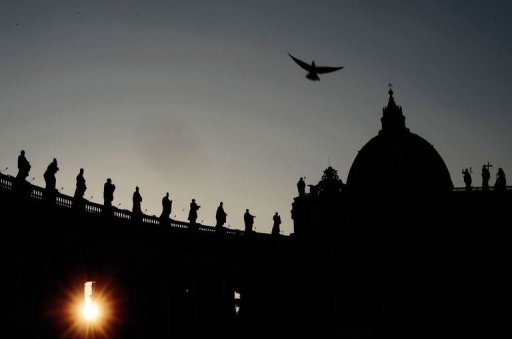 Last updated: 4 March, 2013
Iran resists UN effort to fight violence against women
The Vatican, Iran and other religious states are resisting efforts by a UN conference, which started Monday, to demand tougher global standards to prevent violence against women and children.
More than 6,000 non-government groups are registered at the annual UN Commission on the Status of Women, one of the biggest events held at the UN headquarters which regularly turns into a diplomatic battle.
This year's meeting has been made more emotive after an attack in October by the Taliban on 15-year-old Malala Yousafzai for her attempts to promote girls' education in Pakistan and widely publicized gang rapes in India and South Africa.
Diplomats said the Holy See, Iran and Russia are leading attempts wipe out language in a final statement that says religion, custom or tradition must not be used as an excuse to avoid a government's obligation to eliminate violence.
They also have opposed references to rape by a woman's husband or partner, diplomats said.
"Violence against women must be seen as a human rights issue and that has nothing to do with culture or religion," Norway's Gender Equality Minister Inga Marte Thorkildsen told AFP.
"The Vatican, conservative religious forces within the United States and Europe, Catholic and Muslim countries are joining forces to stop women from gaining sexual rights," the minister said, predicting tough negotiations during the two week conference.
"It has to do with power and equality and the lack of will to see women as valuable as men," Thorkildsen added.
"We have to see good prosecutions, prevention and protection for these women and children," said Thorkildsen, who estimated that gender based violence cost Norway one billion dollars a year.
The minister said a strong declaration was possible but would be hard to agree. "When they speak about moral issues, those who are trying to hinder a conclusion, they have to ask themselves about the real moral hazard of our time — which is depriving millions of women and children of the right to a life."
Maryam Mojtahedzadeh, an advisor to Iran's President Mahmoud Ahmadinejad on women's affairs, defended her country's record at the conference but said it should respect "cultural diversity."
She said Iran had passed a women's security law last year and set up counseling centers at police stations, education programs and a support fund for women who have been the victim of violence.
But Mojtahedzadeh said the conference should aim to strengthen "moral and spiritual values and respect for human dignity and cultural diversity."
Much has been made at the conference of a World Bank report which estimates that more women aged 15-44 are killed violently than die of malaria, HIV, cancer, accidents and war combined.
But there have been many calls for tough international standards. Lynne Featherstone, Britain's international development minister, said: "We must ensure that the international community agrees a set of global standards to help protect women and girls everywhere from violence."
Michelle Bachelet, the head of the UN Women agency and former president of Chile, said: "We need to strengthen implementation of laws, policies and programs for preventing and responding to violence against women and girls."
"Governments should be held accountable for their commitments and obligations," Bachelet added.
The UN missions for the Vatican and Russia declined to comment on the conference.