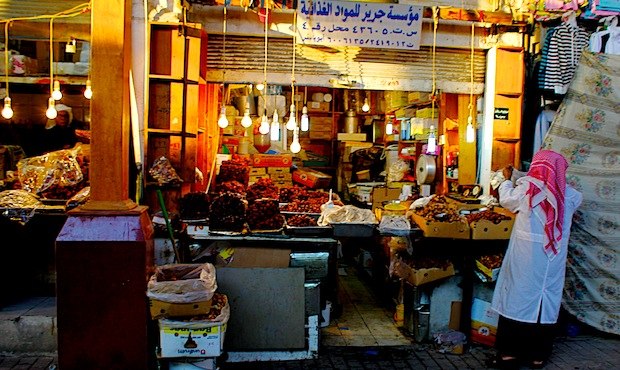 Last updated: 6 March, 2013
Ali's roadtrip from Bahrain to Kuwait (PHOTOS)
After frequent dull weekends in Bahrain, my friends and I decided to take a road trip. Looking for some fun 450 kilometers away from home we left for Kuwait.
The trip to Kuwait – a country that has built a deep connection with people in the Persian Gulf thanks to its significant drama productions in theater, television, and even music – started with 25 kilometers of spectacular sea view, as we were crossing King Fahad causeway to Saudi Arabia. Although passing through Bahrain's only border control is a bit bureaucratic, it works smoothly if there is no massive traffic flow.
ALSO READ The disease that causes pain to 18,000 Bahrainis
Just after the border we made our first stop for breakfast and fuel. The cost of fueling the car dropped to half in Saudi, which is why travelers usually leave Bahrain with almost empty tanks. The route has no spectacular landmarks, we were in fact driving for four hours surrounded by desert, time consumed by chats, especially since our attempts to agree on a music genre led nowhere.
One hour after crossing the Saudi-Kuwaiti borders, we reached our destination and rented a place for the night. By that time we had spent $18 for car insurance (which is required to drive a foreign car legally), $10 for fuel, and $125 for the residential suite. Adding an extra $10 of fuel cost for the way back will sum up the total cost of the trip to USD $163.
In Kuwait food and cafes were our priorities. Lunch was at "Fareej Sweleh" in Salmiya city, a recommended place for traditional food. Like most tourists, we went there for a local fish known by the name "zbey-di", a delicious variety that is served fresh almost only in Kuwait.
Cafes are located on the seafront of Kuwait, all the way alongside Gulf Road. Choosing one among them could be tricky, however, the view of the fancy yachts gives extra credit to those located in the marina.
"El Mbarkeya souq" is a traditional market in downtown Kuwait, where it is ideal to shop with a reasonable budget, and also a good place to buy souvenirs. The market, considered one of the oldest markets in the country, has everything one can think of. Of course, like in any other traditional market bargaining skills are essential. The place is good for more than just shopping though; we went for a walk and had some traditional grills.
On the way home, we stopped to take photographs of our "ride" next to a beautiful landmark of modern Kuwait; Kuwait towers.
If you are not in rush, and would like to try more interesting activities, you can go camping, or visit the malls, museums, parks, and much more. The scientific center, El-Grain house museum, and Filkka Island are all quite popular.
As for the seasons, Kuwait is delightful in February when it celebrates the memory of independence with a month long festival named "Hala Febrayer".
There are definitely many things to do in Kuwait, it all comes down to the budget and the time you have. But as for the road trip, pack-bags, friends, car, fuel, weekend and four answers, maybe two, will do just enough for a joyful one.
EDITOR'S PICK Bahrain's Market 338: social hub and cradle for the design industry