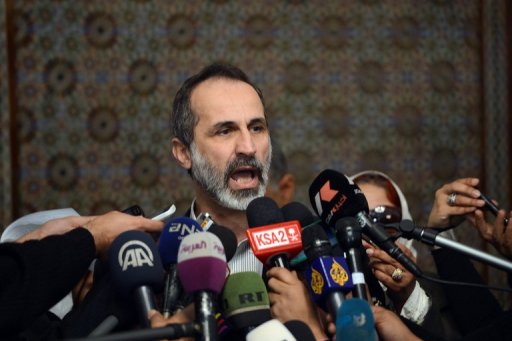 Last updated: 10 March, 2013
Syrian opposition again delays talks on interim government
Syria's National Coalition has for the second time in weeks postponed talks on the formation of an interim government, a senior member of the opposition grouping said Sunday, citing "deep rifts" on the issue.
The meeting was initially scheduled for last month in Istanbul but was postponed until Tuesday this week. It has now been delayed again, with a possible new date between March 18 and 20, said Samir Nashar.
He told AFP there were "deep rifts" within the opposition over the lineup of a future interim government and the selection of a premier.
"There are too many opinions… and this calls for more time and more consultations," said Nashar.
"The new date has not been agreed but the next meeting could take place between March 18 and 20, most probably on the 20th," he added.
The setback is due to divisions "on the idea of forming a (transitional) government," said Nashar. He did not elaborate.
The opposition had been due to meet at the end of February in Istanbul to elect a prime minister for a government of rebel-held zones, but the meeting was postponed amid pressure from the United States and Russia.
Washington and Moscow insisted that a transitional government emerge from talks between the Syrian regime and the opposition which for the past two years has been seeking to topple President Bashar al-Assad.
Coalition members had stressed that Tuesday's now-postponed talks were not expected to lead to the designation of an opposition prime minister.
The Arab League said last week it is prepared to hand Syria's seat in the organisation to the opposition if it sets up an executive body.