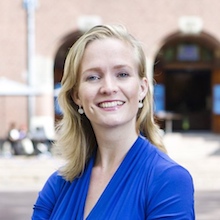 Last updated: 15 March, 2013
"We risk alienating a large, young and highly ambitious generation of Arab youth"
It's almost been two years since EU foreign policy chief Catherine Ashton announced the EU's reviewed policy focussed on its neighbourhood. It clearly needed a thorough update after the uprisings in Tunisia, Egypt and Libya. No longer would our own self-interest in security and stability lead our policies, but rather universal values. Unfortunately the EU's policy in the region doesn't show much evidence of this shift. We risk losing the people if the EU does not quickly adopt a clear and consistent policy in the Arab region.
Yesterday I once more asked Ashton to take action. Regrettably, Ashton's coordinating role has not resulted in concrete results in practice. Only statements will not give us credibility on the ground and do not support the civil populations.
One of the cornerstones of the new policy is the 'more for more' principle, based on reward for progress in the human rights situation, democratic principles and sound economic governance with increased financial support, cooperation and market access. The lack of implementation is illustrative and makes the new neighbourhood strategy merely a paper reality. When Egyptian President Morsi last November staged his power grab, the EU remained silent. When 21 Egyptian football fans were sentenced to death, the EU failed to condemn the sentences. In the meantime, Tunisia too has plunged into a deep political crisis, pressuring people's freedoms and civil liberties. By not responding decisively the EU turns its back on the young generations in North Africa and the Middle East.
While dialogue with these (predominantly) Islamist regimes is necessary, the EU has to stand firm behind its principles and values. We respect the legitimate outcome of elections, but want the rights and freedoms of the population to be safeguarded. That means we also have to dare to keep our back straight. If we don't enforce conditionalities when providing aid and support we risk keeping a new repressive government in power. This puts us back to square one. Aid programmes and support for civil society can only sustain if at the highest political level clear conditions are set. Support for local newspapers or internet start-ups are in vain if at the same time new censorship legislation is adopted. We need a dual-track approach.
The EU's inability to establish a clear or single policy comes at a high price. It damages the EU's credibility on the global stage, and even worse, it puts people in danger. When earlier voiced support and protection are not offered, citizens counting on it face punishment for claiming their rights and freedoms. Words do not automatically turn into actions, but they do create expectations. By not living up to our own promises we risk alienating a large, young and highly ambitious generation of Arab youth. The EU must not repeat that ugly history.
EDITOR'S PICK Tarja Cronberg: How about trying Turkey's approach towards Iran?