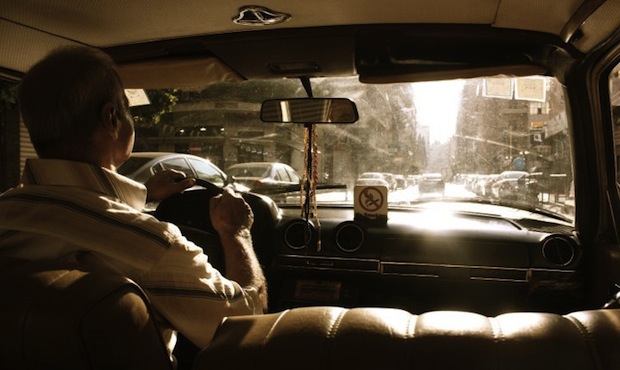 Last updated: 31 March, 2013
A chat with the Beirut Street Photographers
Though more and more of us are opting for smartphone "photography", there are those few who realize that letting go of the camera strap has immense creative consequences.
Take the Beirut Street Photographers, more commonly known as "BSP". The group consists of six managerial members and a whole lot of participating ones. Members interact on social platforms, sharing their photographs and giving feedback on others'.
Whether you consider yourself a professional photographer or are just starting out – BSP is open to all. You can become a member by joining them on their outings, or by simply submitting your own photographs to their Facebook page. Last year, BSP traveled on a photo-outing all the way to Nepal!
Bana Bissat chatted with BSP on their motto, activities and goals. The photos that accompany the interview are some BSP photos of the week (SPOWs) featured on their website.
BB: Can you tell us a little bit about how BSP came to life?
BSP: BSP came to life in November 2010 following a workshop led by street photographers Eric Kim and Thomas Leuthard. It was through this workshop that Loryne Atoui, who was also involved in its organization, met other photographers also passionate about street photography but lacking a specific outlet for it here in Lebanon.
Soon-after creating a Facebook group for BSP, the community began to organically develop with Mher Krikorian, Rita Kamel and Nareg Der Boghossian joining Loryne to bring BSP's activities to life. A few months later, Imad Haddad and Soha Menassa also joined the team. It's the spirit of "for the community, by the community" that drives the work we do and the passion we do it with.
Two months following BSP's creation, we held our first photo-trip and it was to Tripoli. Around 20 people joined us which was in itself a great indicator of the interest developing in the genre. Monthly trips around Lebanon and within the capital helped us meet other like-minded photographers and grow as a community. It was also the perfect chance to rediscover different parts of our country while also learning a lot from each other through informal exchange.
Since then, we've developed our monthly activities, also introducing new ones alongside them such as our "Zoom-In" panel discussions series with experts on topics of interest to the community, workshops with international street photographers and taken our travels abroad with an annual trip to a new country (Istanbul, Turkey in 2011 and Nepal in 2012).

"Wet weather gear" by Ruth Moucharafieh
BB: In your opinion, what makes the "perfect" street photograph?
BSP: There's no such thing as a "perfect" street photograph. It's very subjective, as it is with any art. No two people will react the same towards one shot. Even when we select our Street Photograph of the Week (SPOW) for a specific theme, there's always a debate among the team and rarely is the vote 100% unanimous.
However, there are several factors that can contribute to getting as close to a "perfect" street photograph as possible – factors such as composition, technique, perspective and timing (capturing a "decisive moment") combined with originality, creative juxtapositions and story-telling. You want to be able to get into the photographer's shoes (so to speak) in that moment and experience it through their eyes, or at least take something away from it, be it in the form of a giggle, a message, a question or a lesson.
It's also very important that a shot is completely candid with no interference from the photographer. The better a photographer becomes at becoming "invisible" while shooting (without being creepy), the more interesting the captures actually become. That's the essence of good street photography.
BB: Between the social networks you use, which have you found to be the most useful in connecting the street photography community?
BSP: From the start, Facebook has been our main platform for connecting and interacting with the community. It was our first step into launching the community so there's no denying the power of social media in helping us grow and reach more people.
We also have a Flickr group and use Twitter, but we've found that Facebook allows us to communicate more easily with a larger audience and promote our events. Plus, EVERYONE is on it so even someone who doesn't take photographs but is interested in the genre can see what we're up to.
Social media has also helped us meet photographers from around the World who not only follow our activities online but also take part in our weekly themes via the Facebook page itself. We try to keep the page as engaging as possible on a daily basis so it becomes more of a platform than just a static page for one-way communication (like just to post an announcement, for example).
BB: Was there a "theme of the week" that particularly caused controversy, or an increase in hype?
BSP: Controversy? No, not really.
Some themes are more popular than others, naturally. It's really hard to predict which theme will generate the most participation so we try to get creative with them each time and hope for the best.
We try to encourage our community to actually go out and shoot with these themes in mind as a way of training their eye but sometimes it's tricky during the week especially if the weather is not on your side.
The most popular themes to date have been "Public Transport" and "Umbrella(s)" with more than 45 entries each. It makes choosing a SPOW that much harder when you have so many great shots (but we're not complaining – we love when this happens!).
On the other end of the spectrum, some themes that we expect to get a high level of participation but don't, like the themes "Out of Place" and "Before/After".
BB: How does the Beirut street photographers' community compare to those in other countries?

BSP: Street photography is still young in our part of the world, so a big part of what we do is aimed at developing the skills of our community, showcasing the talent and nurturing an appreciation for the art-form by the general public.
In Europe and the States, the communities (or collectives) have been around for much longer and are more established in the genre than we are here so they are a great frame of reference for studying and understanding the genre better. Each community tends to take their own approach to the genre and it differs from group to group. It's important to always know and follow the works of others, regardless of where in the world they are from, to keep growing your aesthetic.
At the same time, we want to encourage the development of a unique approach to street photography in Lebanon as our streets contain their own characters, their own life and their own stories to tell. A street photograph taken in Berlin can never be the same as a street photograph taken in Bourj Hammoud regardless of how closely you try to mimic the composition.
What helps differentiate BSP from other communities, we believe, is our approach. We're an open community and everyone is welcomed and encouraged to take part in our activities. You don't need to have a DSLR to go out shooting on the streets so long as you have a camera and the drive to do it.
We're also constantly adapting to the needs of our community, which is why, for example, we launched our "Zoom In" panel discussion series last year and the "Train Your Eye" outings focusing on projects while shooting.
In the past two years, there's been a growing interest in street photography in the Middle East even though the region is has challenges for this form of photography. Fortunately, new groups are forming and it's exciting to know we've become a frame of reference for a few of them that have formed in neighboring countries.
BB: Does BSP have any upcoming events this year?
BSP: Yes – we have a few things coming up, including a photography exhibition we're preparing for as we speak, our third "Zoom-In" panel, an international trip to a new country and a few more surprises that we'll be revealing soon.
To get in on the action, see tthe Beirut Street Photographers Facebook page or visit their website.