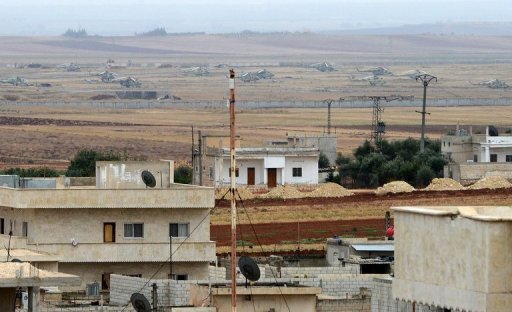 Last updated: 14 April, 2013
Syrian troops break siege of key army camps
Syrian troops have broken a months-long rebel siege on two key military bases in the northwestern province of Idlib, killing at least 21 opposition fighters, a watchdog said on Sunday.
"Regime forces managed to lift the siege on the Wadi Deif and Hamdiya military camps after the army went around the rebel fighters and attacked them from behind," the Syrian Observatory for Human Rights reported.
At least 21 rebels were killed in the attack, which focussed on the village of Babulin, the Britain-based group said.
Troops "now control two hilltops on either side of the Damascus-Aleppo international highway" reopening a supply route for the army, Observatory director Rami Abdel Rahman told AFP by phone.
The watchdog said two military trucks carrying materiel and soldiers have since been spotted passing through the area for the first time in months.
The area is in the countryside near the strategic town of Maaret al-Numan, which fell to rebel forces last October.
Rebels began blocking military supply routes north and to the nearby Wadi Deif and Hamdiya army bases after they seized Maaret al-Numan, which lies on the Damascus-Aleppo highway.
Elsewhere in the country, the Observatory reported air raids on the Al-Hajar al-Aswad suburb of southern Damascus, as well as continued shelling of the Daraya suburb, where regime forces have been struggling to oust rebels.
Violence throughout Syria killed 138 people on Saturday, according to a tally from the Observatory, which relies on a network of doctors and activists on the ground for its figures.