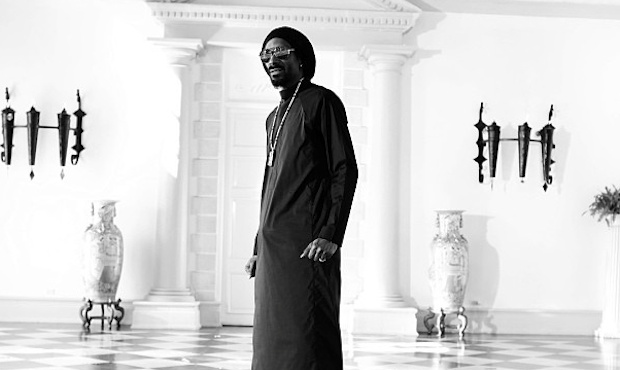 Last updated: 6 May, 2013
Five inspiring Arab fashion designers
These designers have one thing in common – they all challenge conventional ideas about fashion in the Middle East.
Khaled al Qasimi
"There's always this underlying influence of the UAE and Middle East in my design. The characters I design for are usually urban tribal warriors and nomadic explorers. The idea of dressing as art is part of our culture. The smoking of incense and the placement of the headdress – there's a whole art to it," Khaled al Qasimi told CNN.
Fashion design is perhaps an usual career for a royal, but al Qasimi, the son of Sultan Mohamed al Qasimi, the ruler of Sharjah, did not let that stop him. He studied literature and architecture in London before deciding to follow his dreams and go into fashion. He presented his first womenswear line in 2008, but has since found his niche in menswear. He presented the QASIMI HOMME collection in Paris in 2009 and has since built a loyal following.
Hatem Alakeel
"Rethinking the Saudi thobe is an awesome process for me because each time I am facing an ancient heritage from generations past. I believe that things must change in order to survive and the challenge is create a modern new look while retaining the elegant simplicity of the traditional thobe."
Saudi designer Hatem Alakeel dubs himself the "king of thobes", and the stated mission of his brand Toby is to merge traditional Middle Eastern styles, like the thobe, the ankle-length robe worn by men in many Arab countries, with modern Western designs. Alakeel's aim is allowing men to express their individuality and sense of fashion while still remaining faithful to the Gulf states' culture and conventions. But his unique robes have even managed to attract attention and customers in the West, such as the rapper Snoop Dogg who bought a Toby thobe on a recent visit to Dubai.
Yasmine el Said
"At the end of the day, girls want to dress up. It's what every girl in the world does. So I think the collection would be accepted by people here in Egypt, hopefully. But sometimes I feel like people won't really get it. And I treat my clothes like my children. I'm very picky about how people use clothes," Yasmine el Said told Manufactured Egos.
Said studied at the prestigious fashion school ESMOD in Paris, returning home to Egypt to present her line -YASMINE- at 2012's Cairo Fashion Festival. The collection's edgy, bold looks created a stir at the festival, with Egyptian fashion bloggers describing Said as "probably the best thing to happen to Egypt's fashion industry so far". Her garments are highly exclusive, with only one or two copies manufactured of each design. Yasmine has said she hopes her unconventional garments will inspire Egypt's women to "think differently".
Salah Barka
"What I love about the revolution is that Tunisian artists are now emerging from everywhere! People have finally started to express themselves even more than they did before, they dare to showcase their work and this is fantastic!" Salah Barka said in an interview with Now Fashion.
Unlike many of Tunisia's most famous fashion designers who are educated and work almost exclusively abroad, this up and coming designer has never left his homeland. You would not suspect it from looking at Barka's cosmopolitan designs.
The self-taught designer, who started out designing theatre costumes, takes inspiration for his colourful and playful garments equally from Tunisia's rich cultural and historical heritage as well as the latest fashion on the streets and runways of London, Paris and New York.
Zhor Rais
"I truly want everyone to know about the Moroccan kaftan. I'll pay the price to promote and market it abroad, and of course I'm happy when they sell, but it's more important for me to be something of an ambassador for kaftans abroad," Zhor Rais told The National.
Moroccan designer Rais's line of womenswear was lauded as one of the highlights of this year's Muscat Fashion Week in Oman. The veteran designer first exhibited a collection in Oman twenty-five years ago, but her creativity shows no sign of stopping. Her extraordinarily colourful, patterned garments are inspired by traditional gowns of Moroccan women, the kaftan in particular.
Rais sets her sights high as her ideal demographic is not just the fashionable Moroccan woman — she dreams of making the kaftan an international phenomenon and has taken her work to fashion shows in Paris in pursuit of that goal.
YOU MAY ALSO LIKE The five hottest artists from the Middle East today