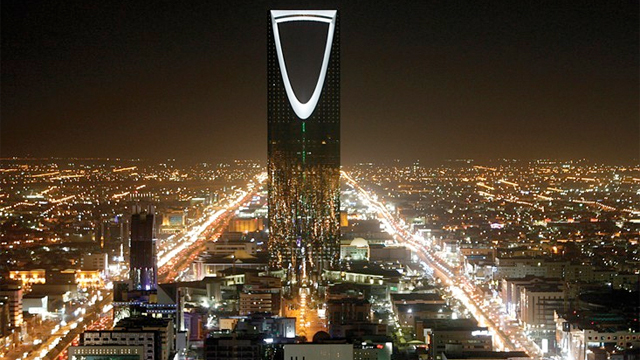 Last updated: 8 May, 2013
Renewable energy in Saudi Arabia
Depleting reserves and a growing domestic hunger for energy means that the world's leading oil producer must move from dependency on fossil fuels to renewables such as solar, wind and nuclear energy.
Saudi Arabia, the world's biggest oil producer, is due to run out of crude for export by 2030 according to a Citigroup report published in September 2012. Depleting reserves are due to growing energy demands, both domestic and international, combined with rising oil prices. The power demand in the top oil exporter is expected to grow between seven to eight percent during the next 10 years so serious changes have to be implemented.
DON'T MISS The five must-follow Saudi Twitter accounts
Saudi Arabia in 2011 announced that the Kingdom aims to generate solar energy at an equivalent capacity to its oil export generating capacity. The government signed a nuclear cooperation agreement in January 2012 with China to build 16 nuclear reactors by 2031 at a cost of about $100 billion. The kingdom plans to cover 20 percent of its electricity needs through nuclear energy.
Saudi Arabia is moving at remarkable pace, with plans to transform its electricity grid from zero to 100 percent renewable sources. The proposed nuclear reactors can produce 14 gigawatt hours (GWh) of electricity throughout the kingdom. Saudi Arabia's current consumption is around 30 GWh yearly. Plans and contracts have already been initiated; Saudi Bin-Ladin Group signed a partnership agreement with the French nuclear group Areva in 2011, and steal companies such as Al-Zamil Industrial Investment Company and the Saudi Steel Pipe Groups are expected to benefit heavily.
In April 2010, Saudi Arabia established the King Abdullah City for Atomic and Renewable Energy (KA-CARE) whose primary role is to develop alternative sustainable development, primarily nuclear power programs. The Riyadh-based center will promote research, make deals in the region and internationally, and oversee activities related to the use of atomic energy.
According to KA-CARE, Saudi Arabia is also seeking $109 billion in investment to build a kingdom wide solar energy industry. The government is targeting 41 GWh of solar capacity within two decades, which in turn would free up about 523,000 barrels of oil a day for export and lessen domestic demand.
Saudi Arabia also has numerous solar farm projects in place taking advantage of its geographical location. Chinese firm ReneSola was awarded its first contract in the Middle East in January 2013. The project, awarded by Taibah University in Medina, is to provide 15 kilowatts of solar modules to be used in an off-grid power plant, which will also double up as a test bed for off-grid solutions. An off-grid solution is much more cost effective than delivering electricity to a small area by conventional measures.
Most recently ACWA Power International is in the final running to win the contract for building a solar power plant in Mecca. The Riyadh-based company plans to push solar power throughout Saudi Arabia and has purchased solar plants in Bulgaria to further understand the industry. The Mecca municipality wants to build a 100-megawatt capable plan, making it the first city in the Kingdom to operate a utility-scale plant generating power from renewable energy.
ACWA Power also has its sights set on international renewable energy acquisitions. It has invested in power plants in South Africa and Morocco to further their skill set and is currently in plans to add solar assets both at home and abroad to triple production capacity to 38,000 megawatts by 2017, according to Bloomberg.
Saudi Arabia's accessibility to both wind and solar radiation make it an excellent candidate to fulfill its renewable energy goals and diminish, if not completely erase, its dependency on fossil fuels.
At the Arab League's 3rdannual Economic and Social Development Summit in Riyadh on January 21, it was clear that the development of renewable energy and its application in inter-Arab investments programs is high on the agenda in the Middle East.
While Morocco leads the region with an unprecedented number of solar plants being built, alternative energy projects are also emerging in Egypt, Tunisia, and the UAE. Saudi Arabia's 3 megawatts of solar capacity currently put it behind Algeria, Egypt, Morocco, Tunisia, and the UAE according to Bloomberg New Energy Finance but all of that is set to change in the coming decades.
Realistically, although Saudi Arabia has the financial prowess to undertake their renewable energy projects its reliance on foreign experts is detrimental to its long-term success. The kingdom has a severe shortage of skilled specialists and trained scientists for example in their nuclear program. Unlike its regionally relevant Iranian counterpart, the kingdom would be completely dependent on foreign consultants, scientists, and experts.
One of the most interesting aspects of the gradual shift to renewable energy is attempting to maintain Saudi relevancy internationally. Their influence presently in oil exports is irrefutable, but changes in approaches to alternative energy not strictly dependent on monetary investments should be part of the long term plans to ensure relevancy and pragmatic aspirations.
YOU MIGHT ALSO LIKE Oil abundance in the Gulf…and the rest of the world