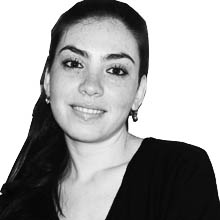 Last updated: 14 May, 2013
"As Qatar's investments grow, Europe, and in particular Britain, needs to consider the risks that such dependence entails"
While no one doubts that alliance building with Qatar could be beneficial and mutually advantageous to both countries, Britain needs to start weighing up the risks that such dependency could bring, writes Adra El Azzouzi.
We recently saw Boris Johnson following in the footsteps of his predecessors and visit Qatar as part of a regional tour to develop trade relations in the Gulf. The tiny state is relatively unknown to most of his constituents; the only time Qataris have ignited any interest in the average Londoner was when two of their royal family's matching turquoise supercars were clamped outside Harrods.
Whilst most passers-by were concerned with the cars, which make the tastes of fotballers Mario Balotelli and Ashley Cole look understated, few realised that the offenders actually owned Harrods and many more key landmarks in the capital.
So why, if this country is not UK's most obvious of allies, has the Mayor of London taken time to meet and make friends with the Qataris? One word: Money. Or put more romantically, he has been courting the Qataris to invest further in the British economy.
ALSO READ Interview with Trita Parsi on Iran-US relations
There is a joke that the only thing left in London that Qatar has yet to put an offer on is Buckingham palace. In the last decade, Qatar has emerged as a major player in the European economy, seeing the Euro crisis as an opportunity to invest further in business, infrastructure and luxury real estate across Europe, including Greece, Italy, France, and Britain.
Apparently, this small country with deep pockets, whose sovereign wealth fund exceeds £60 billion, has had more suitors than Cleopatra, starting with its less fortunate neighbours all the way to the big Asian players, and European countries have proved to be no exception.
Hollande, Cameron, and now Johnson, have all attempted to seduce Qatar into investing in their respective capitals and build strong ties with Qatar's Emir Hamad bin Khalifa Al Thani. By adding another major European capital to its portfolio of investments, Doha has certainly been pursuing its foreign policy agenda, gaining more, with relatively low risk, not only in financial terms, but also raising its world profile, prestige as well as wielding influence in Europe.
However, as Qatar's investments grow, Europe, and in particular Britain, needs to consider the risks that such dependence entails.
Unlike some of its Gulf states' neighbours, especially Saudi Arabia, who has always been discreet about their foreign investments, Qatar has not missed an opportunity to show off its assets, especially in London, including the Shard, with a price tag of £1.5 billion, Chelsea Barracks, £1 billion, Harrods, £1.5 billion, One Hyde Park, the most expensive apartment building in the world, the American Embassy, which they may turn into a uber-luxurious hotel, the W Hotel in Leicester Square, Canary Wharf, part of the Olympics site, Camden Lock, and ten per cent of Heathrow.
The latest is that House of Fraser is now under review and could be acquired in a £300 million deal that would reunite the department store group with Harrods. And this only to name a few. But Qatar hasn't just focused on the glamorous, sexy side of London as they also own big stakes in companies such as Barclays Bank, the London Stock Exchange, Sainsbury's, and Santander bank.
While other Gulf states see their foreign investments through a purely financial lens, Doha is not only driven by financial gains, but also by a desire for political power that comes with its European investments.
ALSO READ Musa al-Gharbi: The Libyan intervention in retrospect
Having for long lived in the shadows of its big brother, Saudi Arabia, and regional giant Iran, Qatar is forging strong connections with Europe through investments; the small Gulf state is acquiring influence and showing its determination to become a major player on the global stage.
Considering its size, location, and military capability, Qatar, who has the world's third largest gas reserves, has been very pragmatic in designing its foreign policy strategy, killing two birds with one stone. By investing in Europe, the small Gulf state will generate revenue from the non-energy sector and at the same time boost its image as a leading financial power broker; hence, securing the future of the next generation and ensuring its survival.
While Qatar's foreign policy of mediating conflict throughout the MENA region has enabled Doha to play a bigger role than its current size would allow, it could at some point backfire, mainly because of the challenge to preserve the balance between the various opposing sides.
Its European investments are considered a win-win venture, benefiting both Europe, in particular Britain, as well as Doha. As the European economic crisis deepens, the continent, especially London, sees this small Gulf state as good marriage material; it is after all an energy provider (Qatar supplies around half of the natural gas Britain uses), a trade partner (it imports £1.3 billion of UK goods annually), an arms client, and now a major investor.
Although Qatar and the EU are great business partners, it does not necessarily mean that they always agree on political matters. For instance, during the recent civil war in Libya, Qatar proved to be a great ally by supporting NATO's efforts to establish a no-fly zone, financing, and arming the rebels. However, in the last few months, Doha has been very critical of France's military intervention in Mali and the EU's recent decision to extend an arms embargo on Syria. Despite these vocal criticisms, the EU has remained quiet about its disdain towards Doha's support and financing of different Islamist groups within Syria and in the wider MENA region.
With a population of 1.8 million, proven reserves of oil and natural gas, and the world highest GDP per capita, it is unlikely that the wind of the 'Arab spring' will blow in Qatar's way any time soon. However, European countries must consider that Qatar is positioned in a volatile region; the small Gulf state is susceptible to spill-overs and political unrest which could affect its ability to supply the West and impact the Qatari economy and consequently the European economy.
In ECFR's Gulf analysis, what does the Gulf think about the Arab Awakening? Fatima Ayub explains that there is a pressing need for Europe to understand "this complex and influential part of the world" in order to pursue its own interests in the region.
Qatar is showing no signs of slowing down when it comes to investing in the European economy – £10 billion only in the UK – and in a time of low to no growth, Britain is currently not in a position to decline any offers. Johnson's trip to Doha last month shows that Europe, especially Britain is not wasting any time to try to attract more Qatari investors and build strong ties with Qatar's Emir Hamad bin Khalifa Al Thani.
While no one doubts that this alliance building with Qatar could be beneficial and mutually advantageous to both countries, Britain needs to start weighing up the risks that such dependency could bring and bear in mind that as the crisis in Syria, and political unrest in neighboring countries continue to deepen, Doha together with other Gulf states are exposed to the political instability and unrest simmering in their backyards.
ALSO READ Hisham Bustani: Jordan – a failed uprising and a re-emerging regime